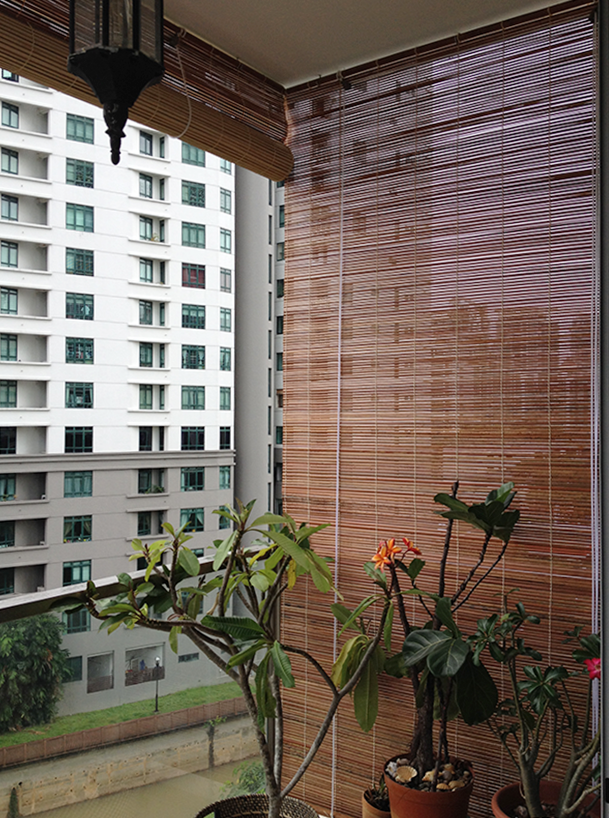 Our bamboo blinds are woven from natural bamboo, giving them all the same qualities of real bamboo. In other words, they are highly durable and resistant to moisture, making them a fabulous choice for countering Singapore's humid weather and protecting outdoor areas such as balconies, service yards and patios.
But their unique texture means people have also been integrating bamboo blinds with their living spaces, where they help create a rustic, cosy and relaxing mood. Apart from the usual shades of bamboo, our bamboo blinds also come in black and white for a more colonial look.
If you prefer a more sophisticated aesthetic, we recommend layering them with day curtains. This setup boosts the effectiveness of bamboo blinds in filtering sunlight and keeping temperatures down.
More Control at Your Fingertips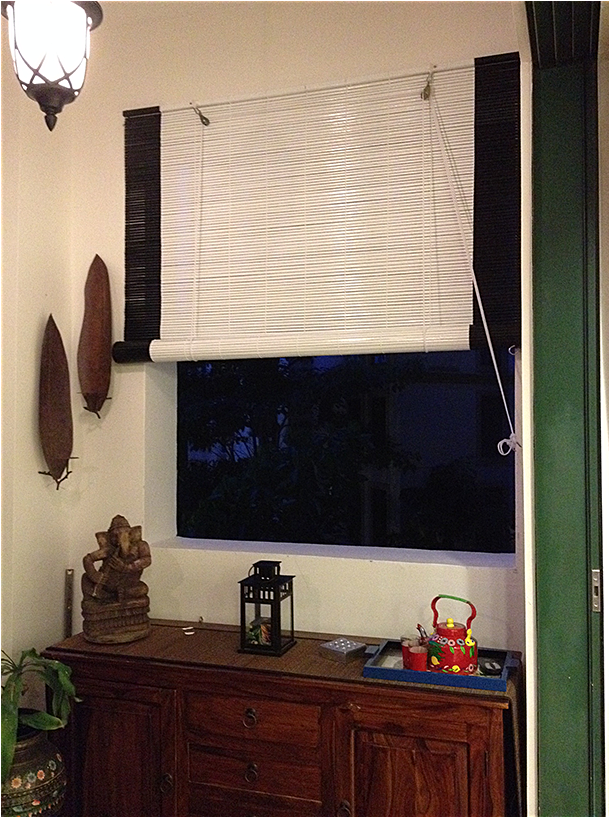 Simplicity does not have to come at the cost of convenience. At The Curtain Boutique, we offer an optional wooden headrail with a high-quality cord lock and guided pulley system for smooth and long-lasting operation of your bamboo blinds.
***
To get a quote for your home, simply fill up the form below. Our blinds specialist will be in touch with you to discuss your requirements and arrange an appointment at your earliest convenience.
Our blinds specialist will also recommend you the best bamboo blind option for your needs and décor.