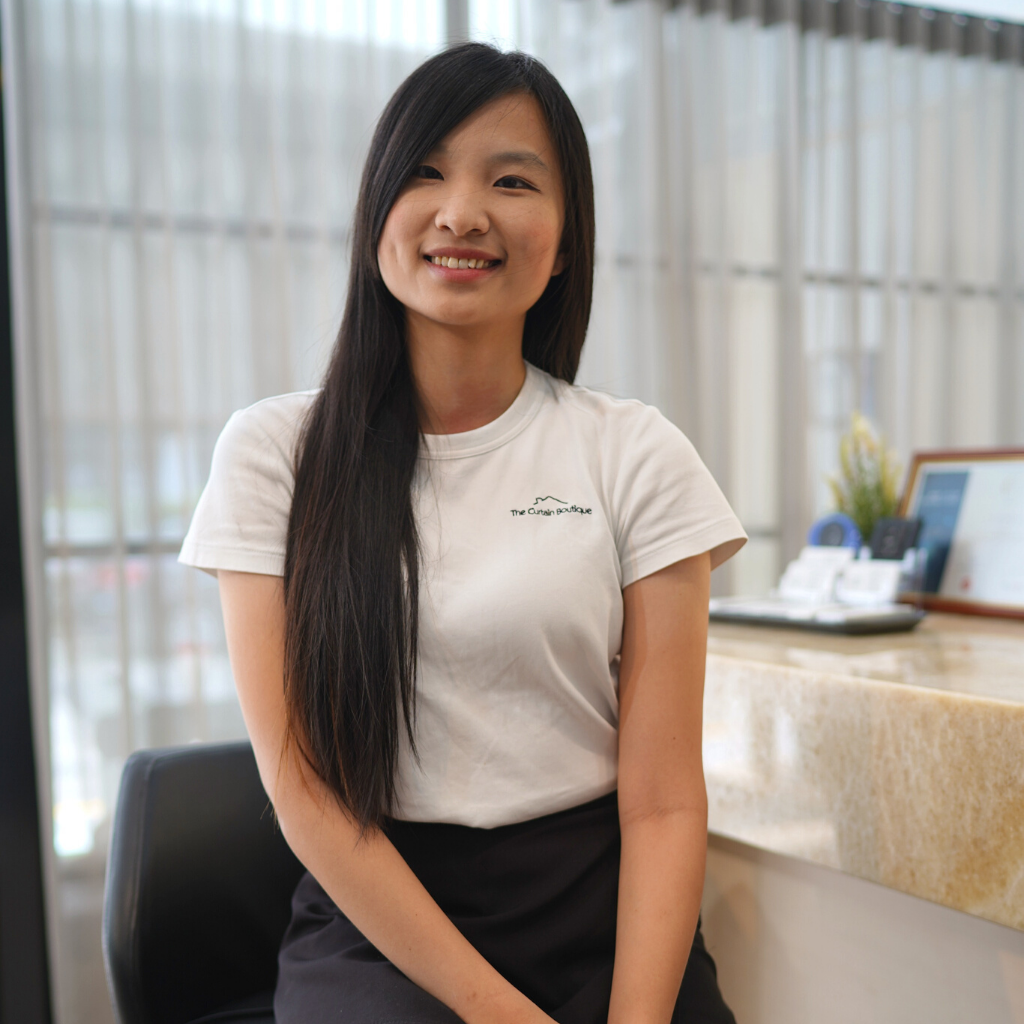 The 23 year old may be one of our youngest Design Consultants, but her bubbly personality has quickly won over both colleagues and home owners.
The self-professed extrovert enjoys talking to home owners from all walks of life and guiding them on their choice of curtains or blinds.
Her best advice for first-time home owners? "Curtains or blinds usually come into the picture during the last parts of the renovation journey, so it's easier to choose the perfect ones after your décor and the other furnishings have been put in place."

In her free time, Crystal hangs out with her groups of friends. Better yet, the experience of interacting with so many home owners and being sensitive to each person's unique needs have helped her to more easily get her different friends to spend time together.

Find Crystal at our Ubi Showroom:


81 Ubi Ave 4, UB. One, #01-14, Singapore 408830.
🕑 Open 10am – 7pm daily
📞 86668813


Or book an appointment here.