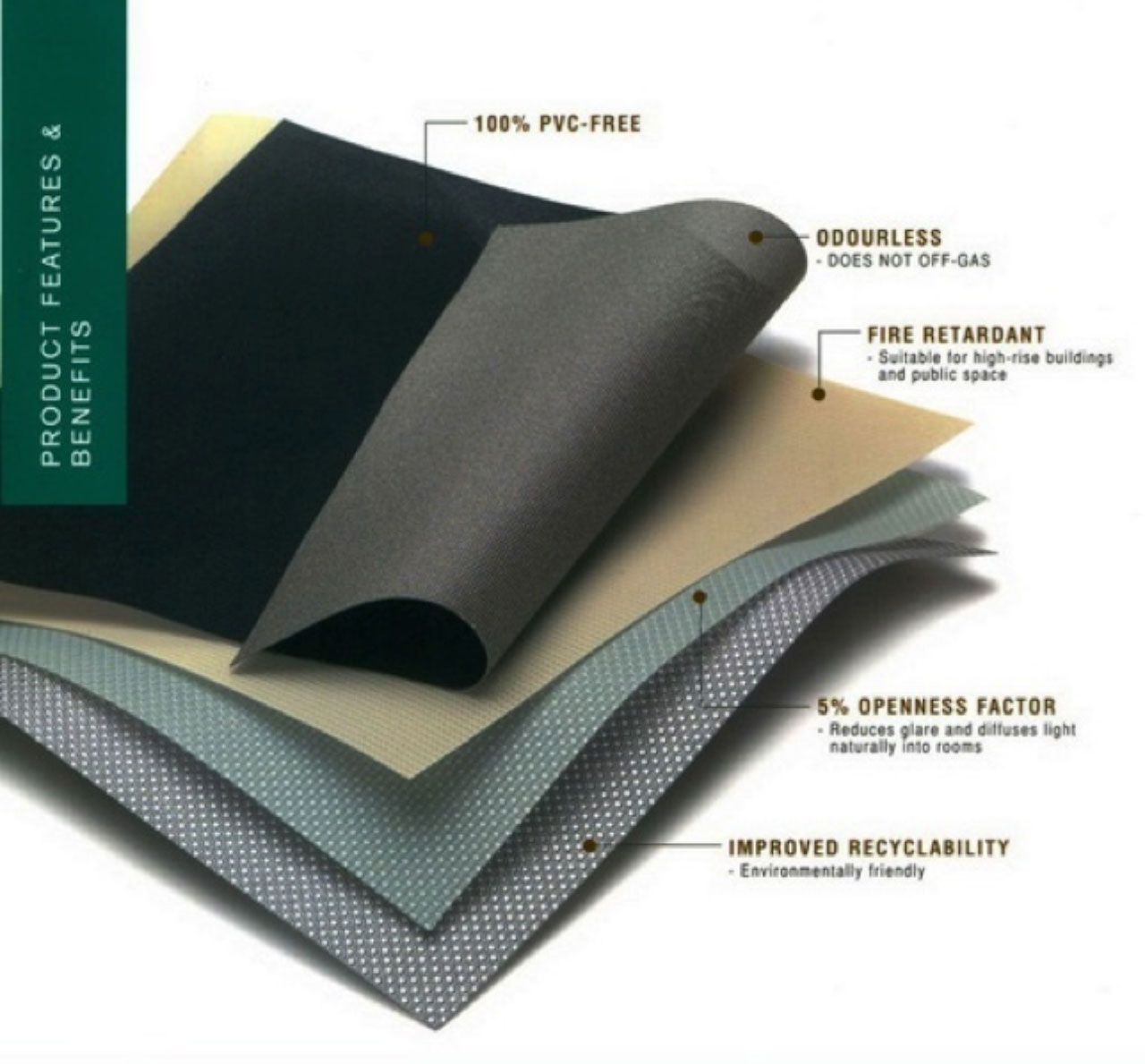 100% PVC free, Greenscreen is an environmental friendly product that can be easily recycled. It does not emit thick amount of smoke when burnt, allowing occupants to make their way to safety during emergency.
INTERIOR SHADES
Greenscreen Eco
This eco-friendly range is lightweight with 100% Polyester material, making it suitable for interior shadings.
The Curtain Boutique is an award winning Singapore Curtains & Blinds supplier. We are proud to be one of the few authorised gallery dealer of Hunter Douglas products. Contact us today at enquiry@tcb.com.sg to find out more about our Hunter Douglas Sunscreen Collection.