Films coated with EasyOFF adhesive allow fuss-free and clean removal. They are highly suited for temporary usage like seasonal advertisements, window coverings for vacant units and units undergoing renovation for maximum privacy.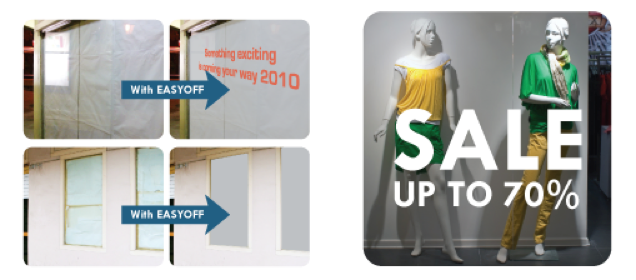 Material: PVC
Thickness: 140 Micron
Adhesive: Acrylic Solvent Adhesive
Adhesive strength: 0.055-0.10 kg / sq inch
Release paper: PE coated paper
Thickness: 80gsm
Sizes: 1270 x 15
The Curtain Boutique is a Leading Singapore Curtains, Blinds & Soft Furnishing company that supplies Window Films. Contact us at enquiry@tcb.com.sg to find out more about our Sandblast films.