Film coated with SuperStic adhesive provides extra adhesion to installed surfaces. The film is especially suited for permanent application in public areas to withstand damage from prying fingers. It is also more suitable for cutting-edge designs where edges of pieces have to be combined or are more exposed.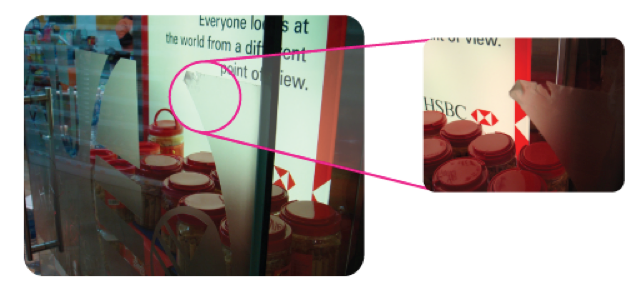 Material: PVC
Thickness: 140 Micron
Adhesive: Acrylic Solvent Adhesive
Adhesive strength: 1.20-1.3 kg / sq inch
Release paper: PE coated paper
Thickness: 80gsm
Sizes: 1270 x 15
The Curtain Boutique is a Leading Singapore Curtains, Blinds & Soft Furnishing company that supplies Window Films. Contact us at enquiry@tcb.com.sg to find out more about our Sandblast films.