Day Curtains / Sheer Curtains
Soft & Soothing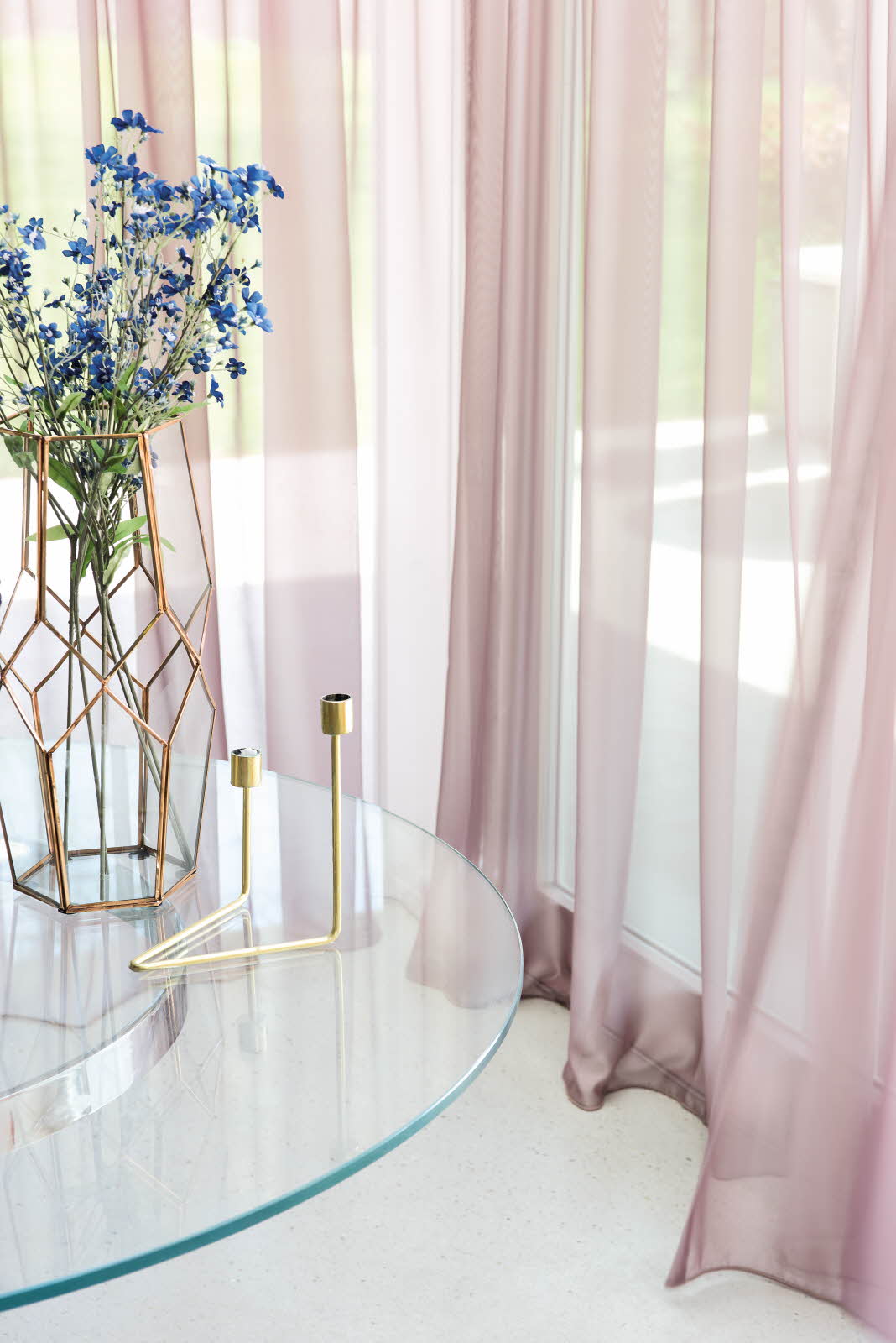 Curtains can be categorised into two types: Day curtains and Night curtains.
Day curtains, which are also known as sheer curtains, are made from lightweight materials such as organza and lace.
They are prized for their versatility, allowing the sun to peek into the house and supply natural light during the day while reducing glare. Although they provide great daytime privacy, they are best matched with night curtains for higher privacy when the lights are on at night.
Day curtains are often overlooked due to the misconception that they are 'high-maintenance'. Contrary, Day Curtains require very little maintenance and can help to soften the overall look of a home. Its ability to diffuse the sun's incoming UV rays and heat can lead to cooler homes and cost savings as a result of your air-conditioner not needing to work as hard.
To sum up, day curtains are effective pieces in any curtain setup!
Characteristics of Day Curtains
Made from light weight material
Softens light, reduces glare from sun
Prized for versatility
Diffuses sun UV rays and heat
Get started with smart living
Achieve the ultimate convenience with luxury. With just a touch, you can conveniently position your window coverings without having to get up from where you are. The premium solution for homes and buildings – Somfy motor is the overall performance standards. The ultra-quiet, ultra-powerful, and ultra-adaptable motor for your window coverings. ​

Designed to fit all kinds of blinds, curtains, and windows. This next generations technology opens up to possibilities for sleek style, easy living, and home comfort.
Offering wirefree high end window coverings motorisation solutions. Create the atmosphere that you desire for your home. Motorise your curtains with your interiors perfectly and move your curtains in gentle fluid movements at the touch of your fingertips. Open and close with just a tap. Now you can adjust them whenever and where ever you are with Somfy Connexoon app.
Get a Free Consultation & Quotation Today.
Experience The Curtain Boutique Difference. We offer non-obligation on-site quotation and measurements for all premises in Singapore.