Roman Blinds
The choice for a luxurious
and contemporary look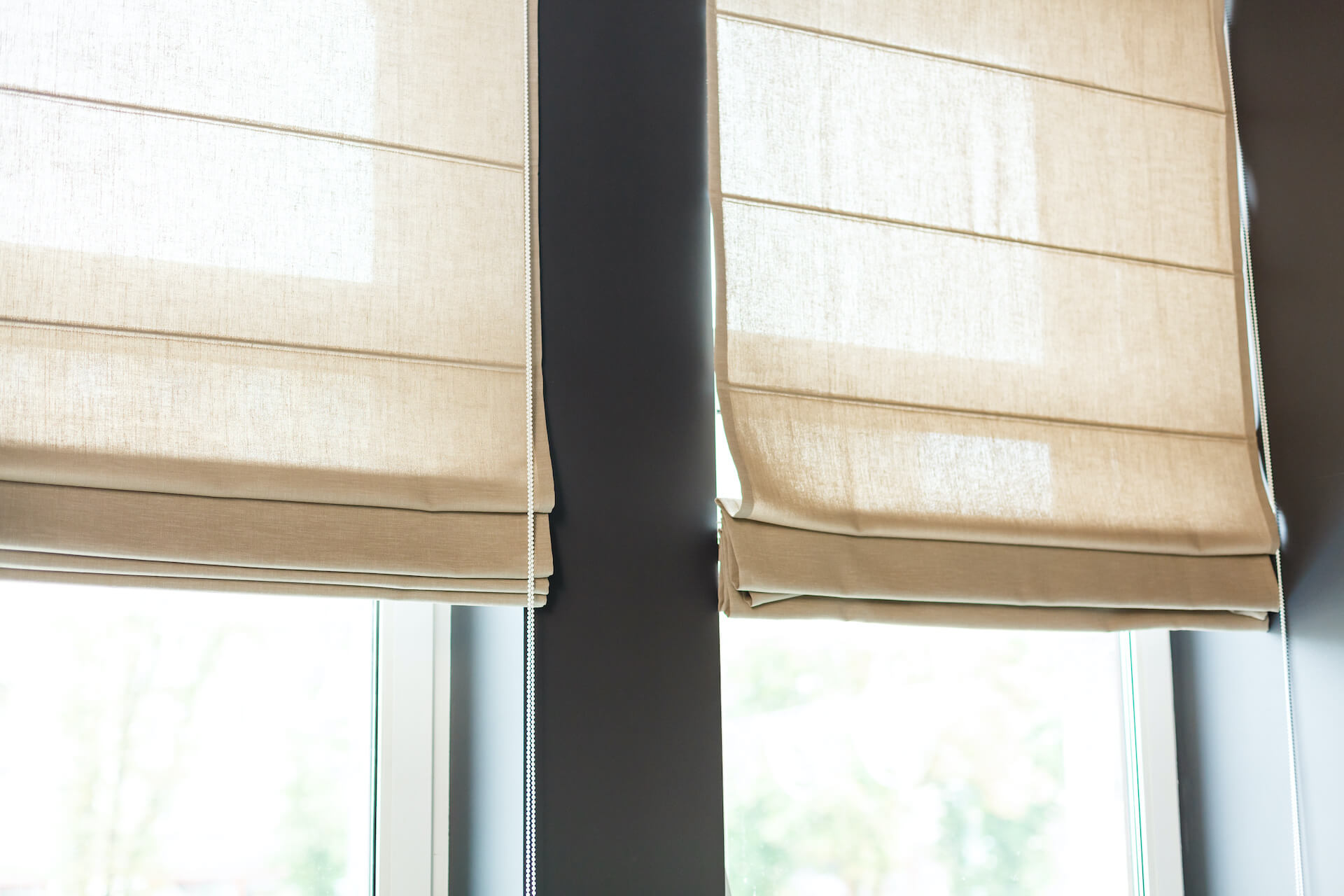 Roman blinds are made from a single piece of fabric and designed to fold up into neat pleats when raised. The cord connects to mounting slats that pull them together for that stylish contemporary look.
One of the benefits of Roman Blinds is that it can be made from different types of fabrics and The Curtain Boutique offers an extensive variety, from fire-retardants to anti-staining, sheer to dim-out & blackout, to suit all your interior styling needs.
With the range of materials, it enables Roman Blinds to cater to all budgets as affordability can be adjusted with the choice of fabrics.
Recommended Usage of Roman Blinds
To accentuate the spaciousness of a wide area such as the living room, Roman blinds made from sheer fabrics allow the most sunlight to pass through while offering a moderate amount of privacy.
Dim-out or blackout fabrics enhances privacy and are usually installed in bedrooms, where blocking out stray light makes for a good restful sleep.
As Roman Blinds take up considerably less space than traditional drapery, they are ideal for inner frame mounting, especially for smaller windows.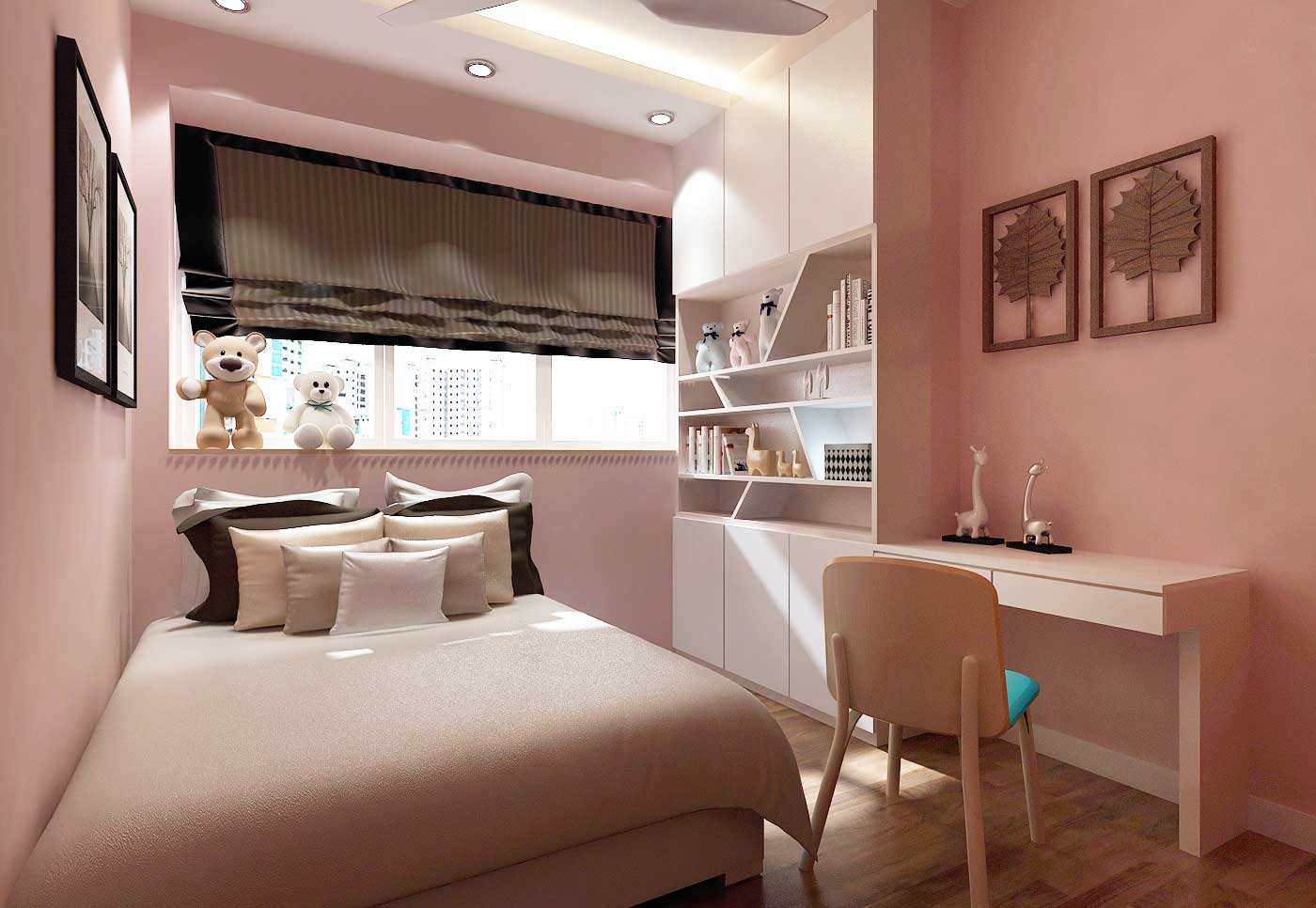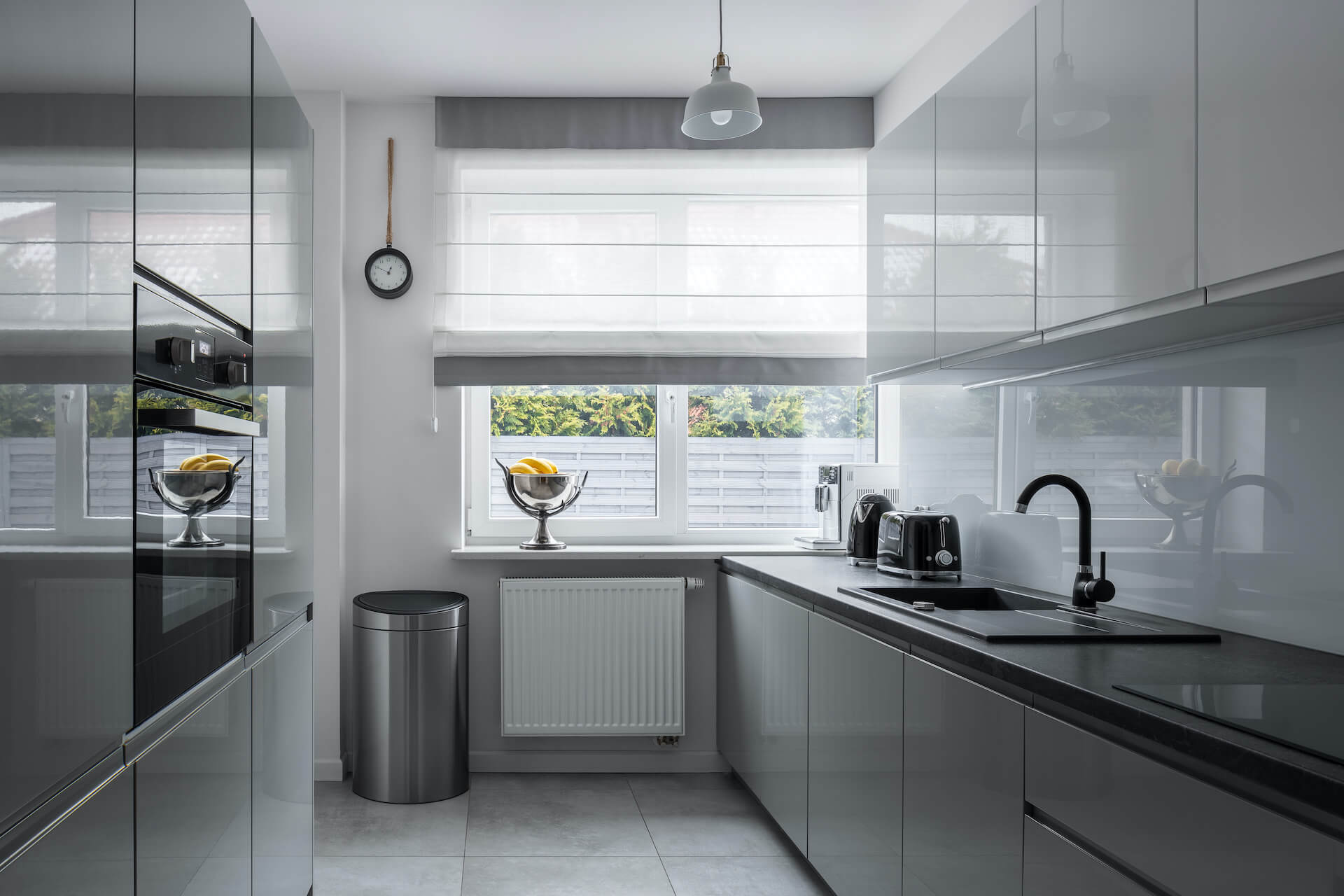 Which is better: Roman Blinds or Roller Blinds?
It is no secret that Roller Blinds are one of the easiest blinds to clean and maintain. They are a great choice for effortless functionality. Minimalistic, simplicity and ease are words that come to mind whenever Roller Blinds are mentioned.
Roman Blinds, on the other hand, produces an exquisite allurement that Roller Blinds just cannot match. In addition, Roman Blinds are customizable to match your curtain fabrics to give your home a professional coordinated designer look!
Both blinds are great options but each has their strengths to match your desired needs.
Still undecided? Get our blinds specialist to discuss your requirements and recommend you the best blind option for your needs and décor by filling out the form below
Get started with smart living
Achieve the ultimate convenience with luxury. With just a touch, you can conveniently position your window coverings without having to get up from where you are. The premium solution for homes and buildings – Somfy motor is the overall performance standards. The ultra-quiet, ultra-powerful, and ultra-adaptable motor for your window coverings. ​

Designed to fit all kinds of blinds, curtains, and windows. This next generations technology opens up to possibilities for sleek style, easy living, and home comfort.
Offering wirefree high end window coverings motorisation solutions. Create the atmosphere that you desire for your home. Motorise your curtains with your interiors perfectly and move your curtains in gentle fluid movements at the touch of your fingertips. Open and close with just a tap. Now you can adjust them whenever and where ever you are with Somfy Connexoon app.
Get a Free Consultation & Quotation Today.
Experience The Curtain Boutique Difference. We offer non-obligation on-site quotation and measurements for all premises in Singapore.