Vertical Blinds
Stylish Chic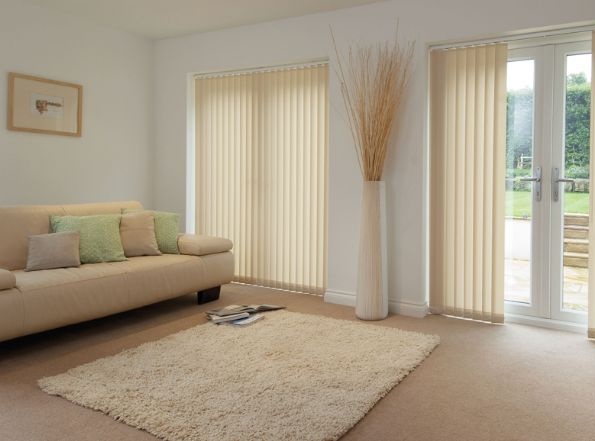 The Differences of Vertical Blinds
Vertical blinds consist of a row of, well, vertical slats. They are easier and faster to operate than their horizontal slats cousin, Venetian Blinds. This is because Vertical Blinds retract from left to right, just like Curtains. This allows their weight to be leveraged evenly, as compared to the effort required to pull slates up.
The slats of the Vertical Blinds are designed to rotate and control the amount of light. When closed, offers complete privacy. Providing confidence that roaming eyes will not be able to look into your home.
Vertical Blinds are highly recommended for covering sliding doors and patio doors as they do not obstruct the passage when fully drawn.
This multi-functional design makes them immensely useful. Add to that their chic aesthetic and their relatively low cost, and you can begin to see why vertical blinds are a favourite among homes and offices.
Are Vertical Blinds Outdated?
In short, not at all! In recent years, the popularity of vertical blinds has shifted from most windows to sliding doors. This is simply because there are a great many options for windows available like versatile Korean Combi Blinds, minimalistic Rollers Blinds or exquisite Roman Blinds.
Although Vertical Blinds have descended a little from their peak popularity, they remain a highly viable option. For covering sliding doors and wide windows, vertical blinds persist as one of the best window treatment options today.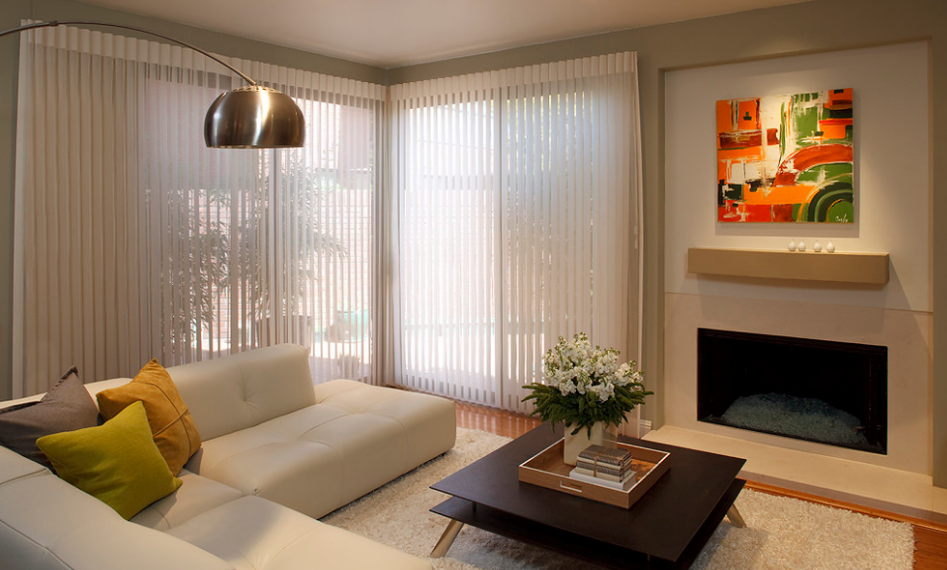 Maintaining Vertical Blinds
With Vertical slats, dust doesn't get accumulated as much as horizontal slats. It's effortless to dust a full section of vertical blinds in one sweep, while horizontal blinds have strings and other mechanisms that might be a little more cumbersome.
Another plus point for Vertical Blinds is that, for in the rare event that they get damaged, single-blind panels can be easily replaced.
If you ever need to replace your blinds, be sure that The Curtain Bouqitue's advisors are just a call or a click away!
Get started with smart living
Achieve the ultimate convenience with luxury. With just a touch, you can conveniently position your window coverings without having to get up from where you are. The premium solution for homes and buildings – Somfy motor is the overall performance standards. The ultra-quiet, ultra-powerful, and ultra-adaptable motor for your window coverings. ​

Designed to fit all kinds of blinds, curtains, and windows. This next generations technology opens up to possibilities for sleek style, easy living, and home comfort.
Offering wirefree high end window coverings motorisation solutions. Create the atmosphere that you desire for your home. Motorise your curtains with your interiors perfectly and move your curtains in gentle fluid movements at the touch of your fingertips. Open and close with just a tap. Now you can adjust them whenever and where ever you are with Somfy Connexoon app.
Get a Free Consultation & Quotation Today.
Experience The Curtain Boutique Difference. We offer non-obligation on-site quotation and measurements for all premises in Singapore.