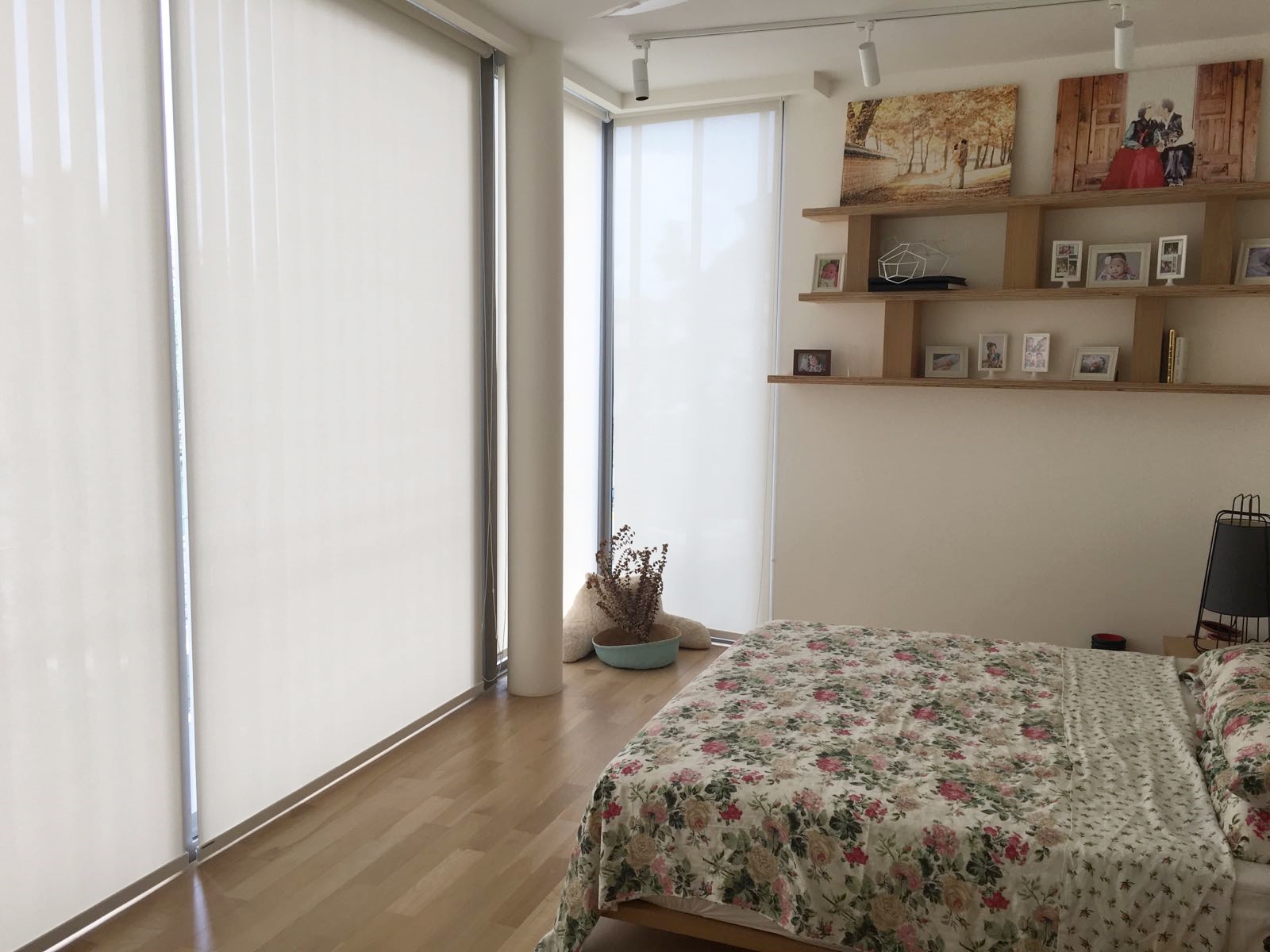 As its name suggests, roller blinds rely on a pulley-like roller system to control the up-and-down movement. This movement can be operated manually through a chain or wirelessly through a remote.
The convenience and ease of use of roller blinds have made them become increasingly popular in homes and office around Singapore over the past few years.
Our Roller Blinds are Completely Customisable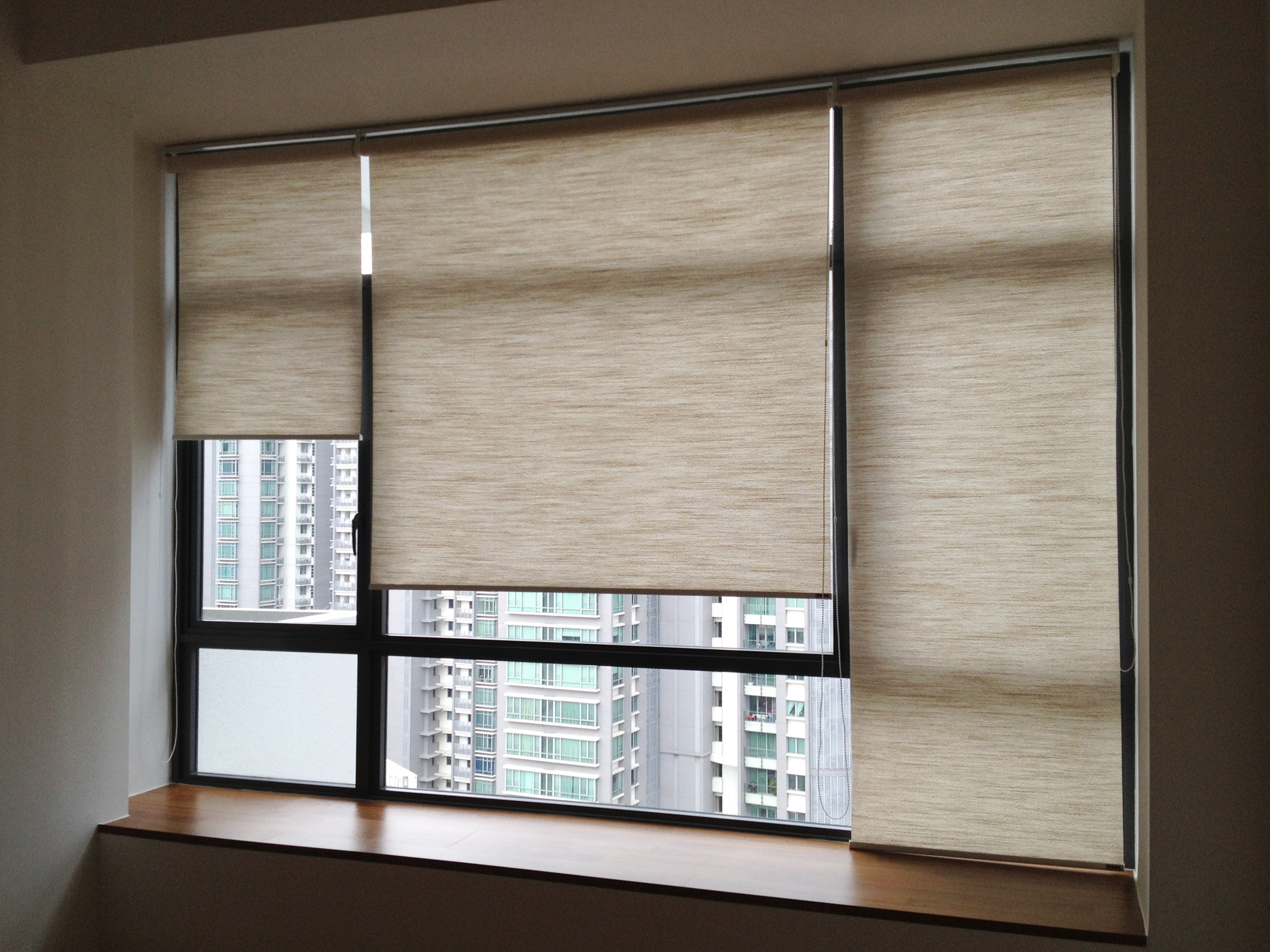 Customise your design · Our roller blinds come in a variety of colours, textures, patterns and fabrics, so they can be a great match for any décor or concept.
Customise your privacy · For homeowners who want a higher degree of privacy or even complete privacy, our roller blinds can also be outfitted with dim-out fabrics for greater light control or blackout fabrics that conceal your home from the outside world.
Customise your control · Besides the manual pulley chain system, we offer a motorised option – in addition to the spring-chain system, the spring system, the single-cord system and the ultra-spring chain system. If child and pet safety is a concern, we recommend cordless roller blinds.
Customise your mount · All roller blinds can be mounted inside or outside the window frame, or even directly on the ceiling.
Our blinds specialists are more than willing to help you get the roller blinds that you need.
Differences between Indoor & Outdoor Roller Blinds
Indoor and outdoor roller blinds look very similar for good reason. The mechanism for both types of roller blinds are the same except for a few additional features such as:
Additional wind-guide cables for outdoor roller blinds to withstand strong winds and inclement weather
Specialised fabric designed for outdoor use
Heavy-duty headrail
Are you looking for roller blinds for outdoor use? Learn more about outdoor roller blinds >>
Benefits of Roller Blinds
Easy to maintain · One of the biggest advantages of having roller blinds is that they are incredibly simple to maintain. Each roller blind essentially consists of one sheet of fabric, which can be easily cleaned by wiping or vacuuming.
Endlessly customisable · With so many customisable options, roller blinds are really versatile. A roller blind for the bedroom, for example, can be outfitted with blackout fabric for total privacy.
On the other hand, a roller blind for the living room can be equipped with a semi-transparent white fabric for a clean and sleek aesthetic – perfect for homes with a contemporary design!
Understated presence · When unused and fully retracted, roller blinds take up minimal space with the only trace of their presence being its headrail, which is usually installed on the ceiling and barely visible.
***
To get a quote for your home, simply fill up the form below. Our blinds specialist will be in touch with you to discuss your requirements and arrange an appointment at your earliest convenience.
Our blinds specialist will also recommend you the best roller blind option for your needs and décor.