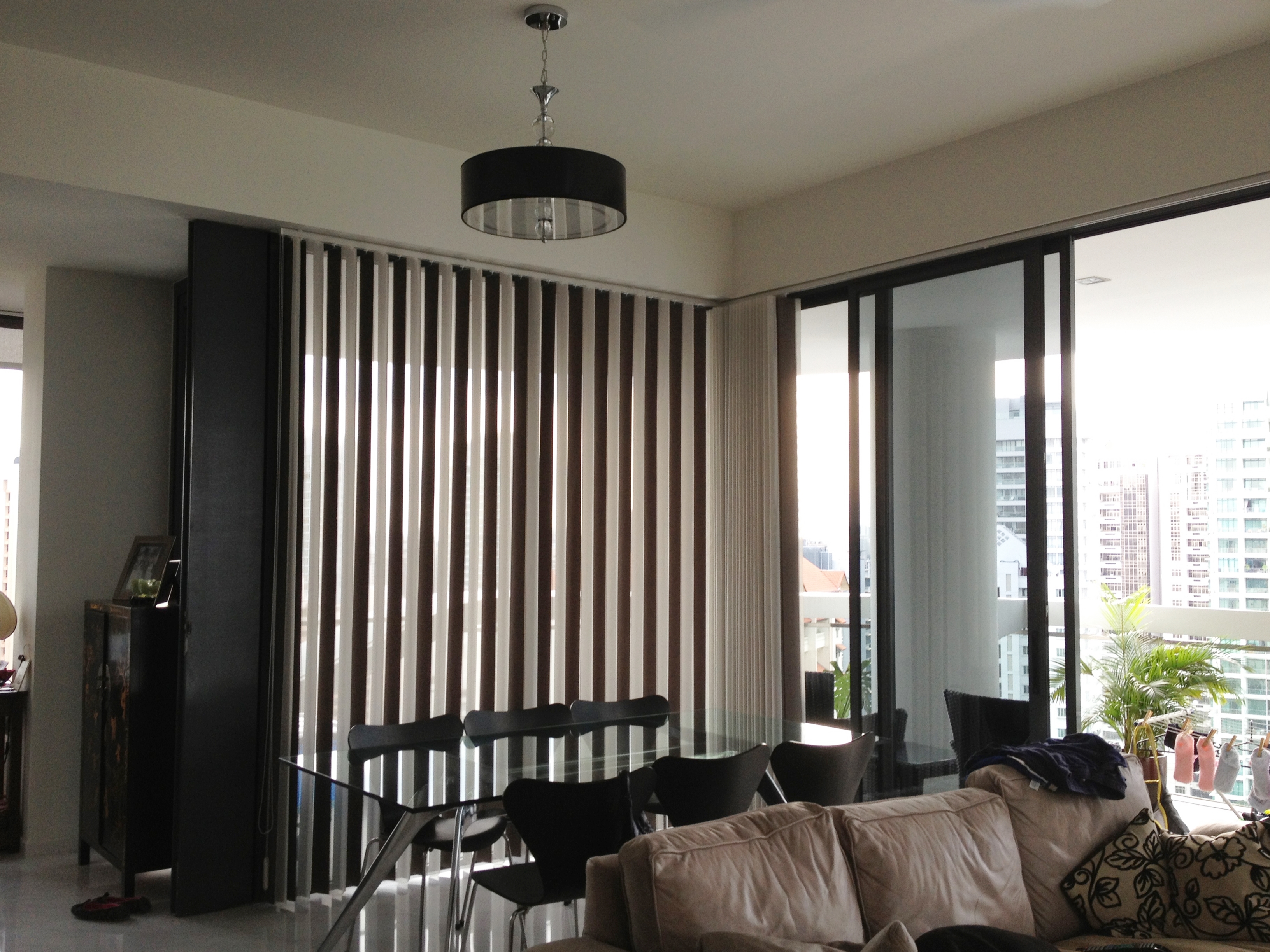 Vertical blinds consist of a row of well, vertical slats. They are simple to operate: the more you tilt them, the more light they let into the space. They can even be completely retracted to give you a clear view of the outdoors.
This multi-functional design makes them immensely useful at any point of time. Add to that their chic aesthetic and their relatively low cost, and you can begin to see why vertical blinds are a favourite among homes and offices.
Given their large footprint, they are ideal for covering huge openings such as bow windows, fixed-glass windows and floor-to-ceiling windows.
Add Height to Your Living Space
Part of the charm of vertical blinds is their ability to elongate your view, helping a space to look taller and larger than it really is. So if you have a low ceiling, vertical blinds are a great option.
We offer vertical blinds in dozens of fabrics, textures and colours to match your décor and furnishings. The width of each slat can also be customised for optimum privacy.
***
To get a quote for your home, simply fill up the form below. Our blinds specialist will be in touch with you to discuss your requirements and arrange an appointment at your earliest convenience.
Our blinds specialist will also recommend you the best vertical blind option for your needs and décor.