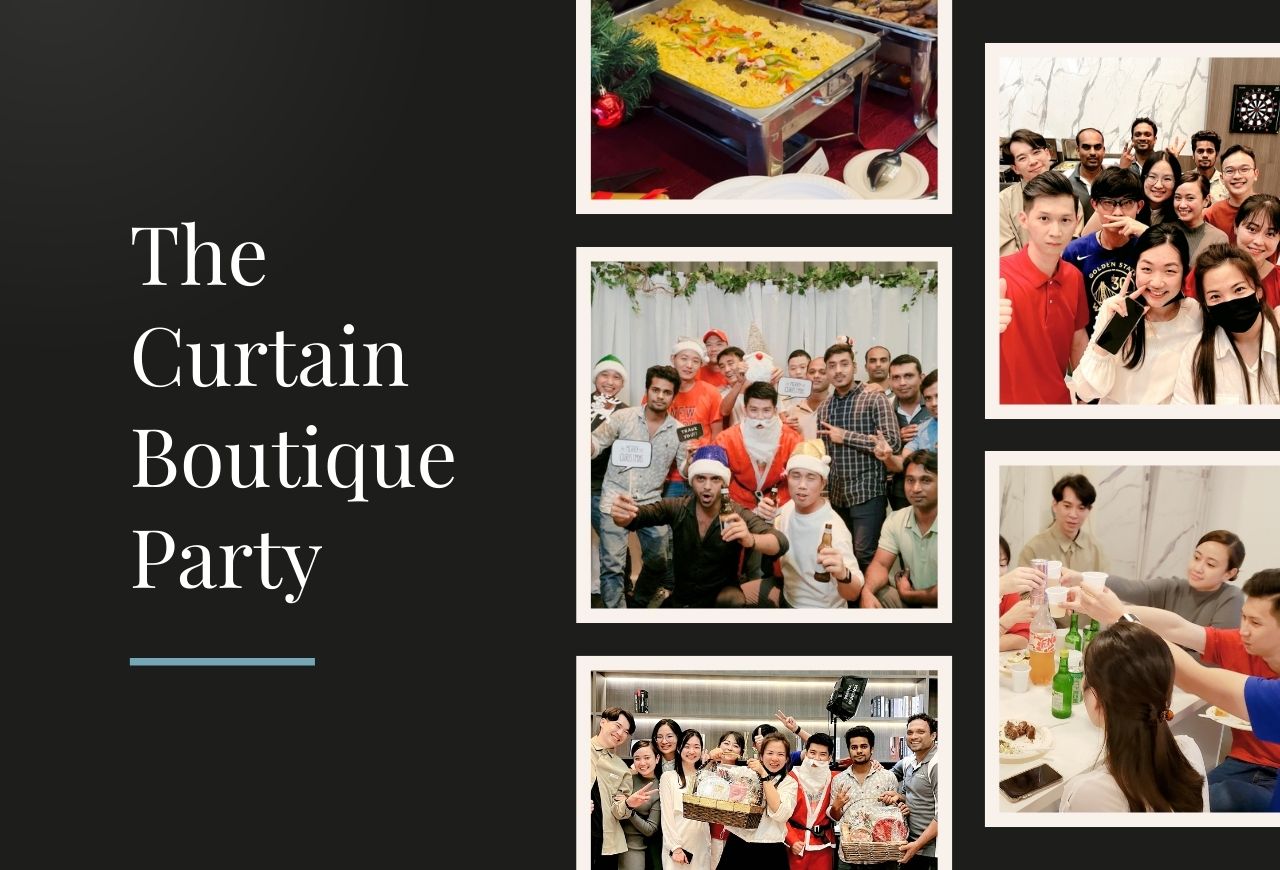 The Magic of Christmas
The Curtain Boutique, the top provider of curtains and window treatments, recently celebrated the end of the year and the start of a new one. The team was excited to finally come together after several years of pandemic restrictions and to celebrate their hard work and dedication.
The party was an immersive experience, with the organising committee creating a stunning and memorable atmosphere. The team indulged in a delicious Christmas-themed buffet and a variety of refreshments, all while dressed in their best festive colours. The Director used the opportunity to address the team and express his gratitude for their hard work and dedication. He shared his vision and plans for the coming year, inspiring the team and setting a positive tone for the year ahead.
Fun & Games
The icebreaker and station games allowed everyone to get to know each other better, and the friendly competition helped to build strong bonds across departments. The teams cheered each other on as people stepped out of their comfort zones and took part in various challenges. The winners were awarded their prizes in a ceremonious moment, and the lucky draw had everyone on the edge of their seats as the lucky winners were announced.
The gift exchange was another highlight of the night and everyone could not wait to unwrap their festive surprises. The photo booth provided a fun opportunity for everyone to capture memories and bond with their colleagues before saying their goodbyes.
The Curtain Boutique Family
The Curtain Boutique values its team and the community, and its annual Christmas party is a testament to that. The company is grateful for another successful year and is dedicated to providing quality products and exceptional customer service. With a wide range of curtains, blinds, or Ziptrak® outdoor blinds, The Curtain Boutique has everything you need to add the perfect touch of style and sophistication to your home or business.