Most balconies are often desolate, left to collect whatever the wind
carries: rainwater, fallen leaves, dust from the nearby construction sites and
even dead insects. Yikes! But your balcony can be so much more
functional. One way is to equip it with outdoor blinds to shield it from these
unwanted elements and the scorching sun.
However, not all outdoor balcony blinds are built equal. Here are the four
features they need to have, so you can convert your balcony into a play area
for your kids, a mini garden, your private sanctuary or … well, you get the
idea.
1. A durable fabric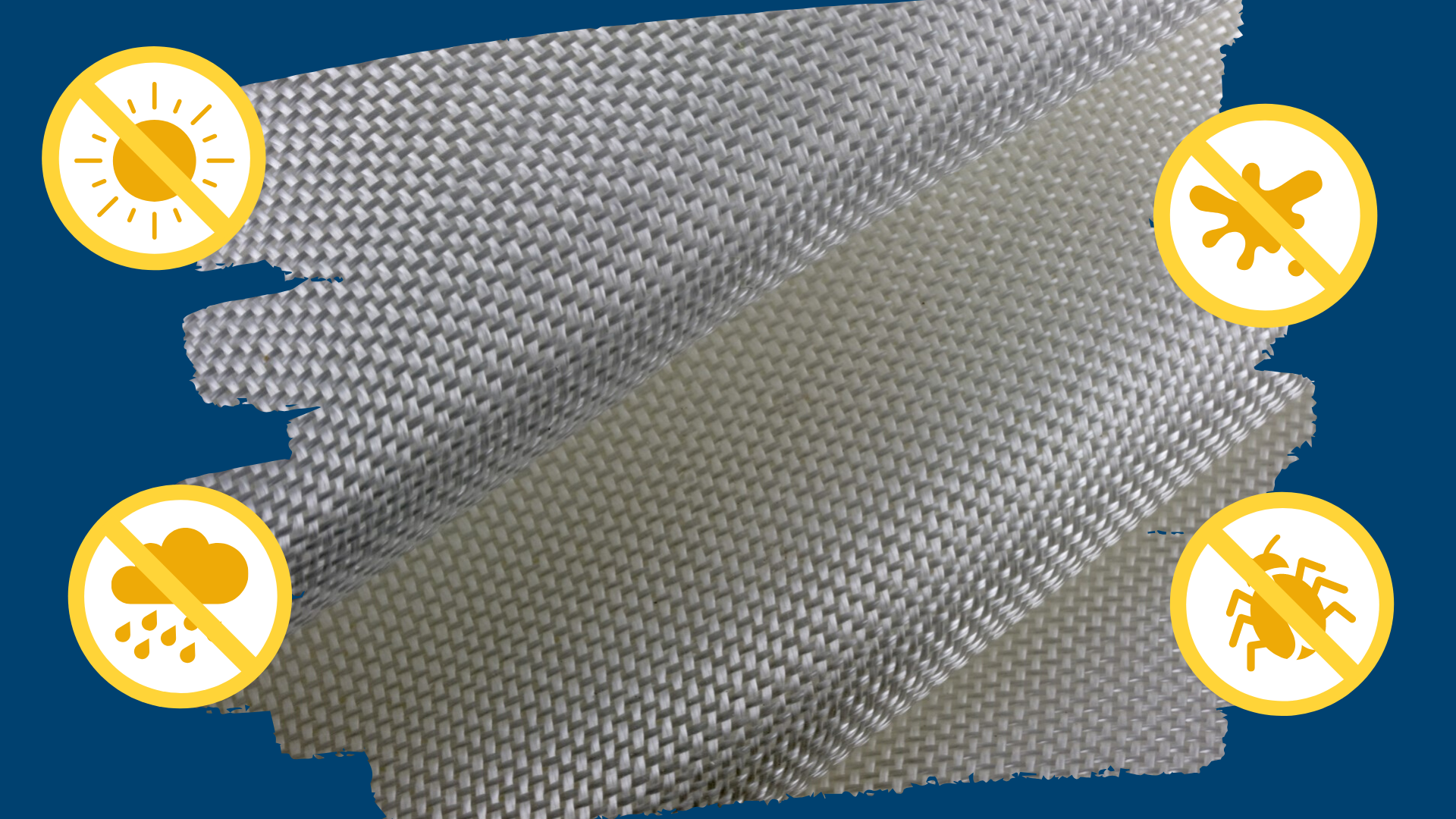 With Ziptrak®️ polyester vinyl fabric, it can block up to 90% of rain and 99% of UV rays, and is able to remain in top condition even in Singapore's notorious climate. It helps retain cool air and provide an unblocked view even when the blinds are down.
It's also waterproof, so it can deal with the rain and prevent dust and insects from sneaking into your balcony. Don't forget to look out for the 'openness' of the fabric. A 1% openness means your fabric has a tighter weave for maximum protection.
2. No gaps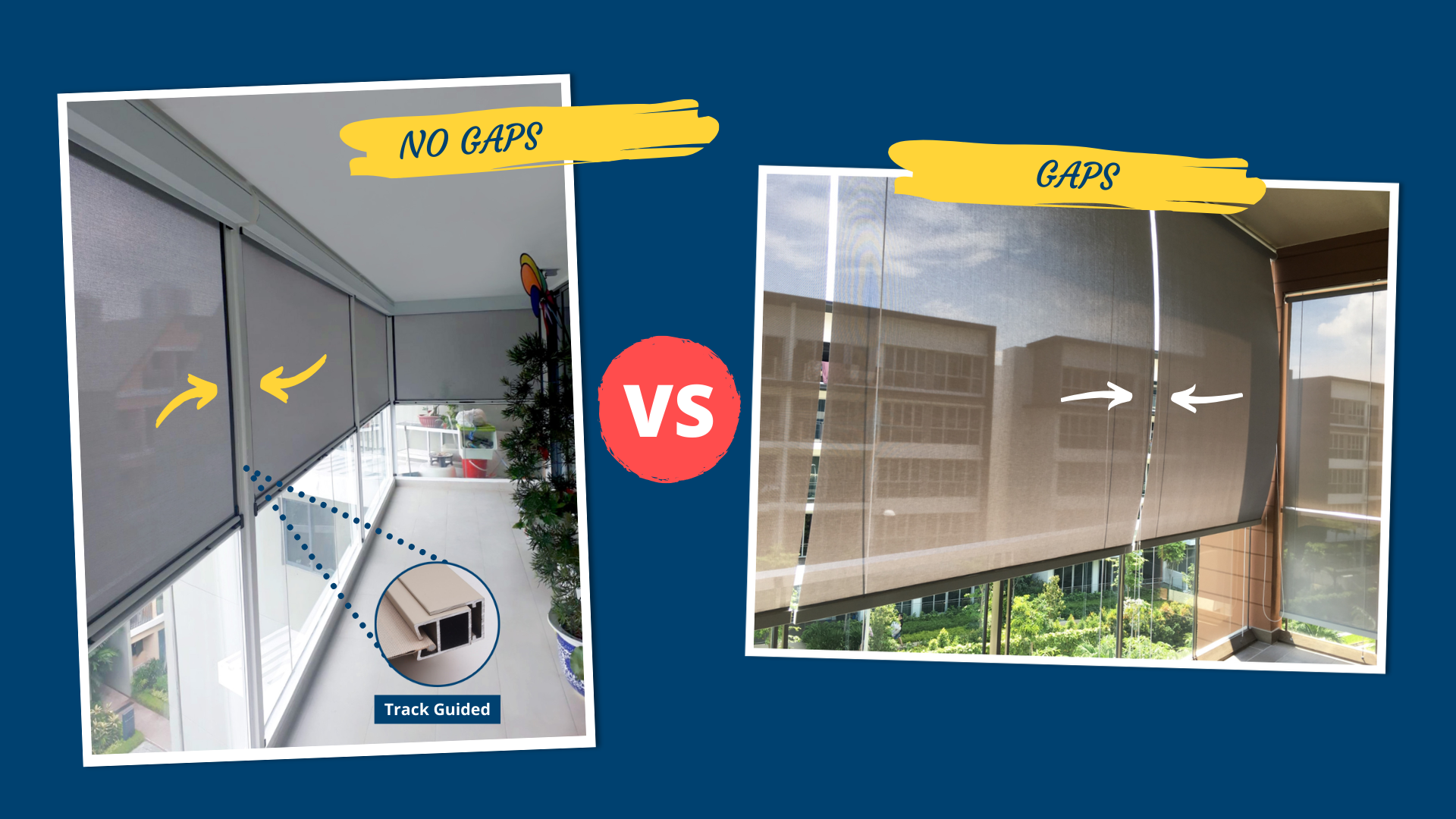 Been blessed with a sprawling L-shape or U-shape balcony? You'll need
more than one row of outdoor blinds. Apart from securing your blinds so that
they won't blow out in wind or thunderstorm, aluminium spines cover the gaps
between the blinds to prevent seepage.
Speaking of aluminium spines, there's a surprising amount of tech inside
each spine to ensure your blinds operate smoothly. Most outdoor blinds use a
'zipper' system to guide the fabric along the spine, but this mechanism leaves
crevices that are prone to trapping dirt.
For a clog-free spine and lesser wear and tear, consider a track-guided
system. This mechanism serves the same purpose as the 'zipper' system, but
eliminates any gap between the fabric and the spine!
3. Easy push-and-pull movement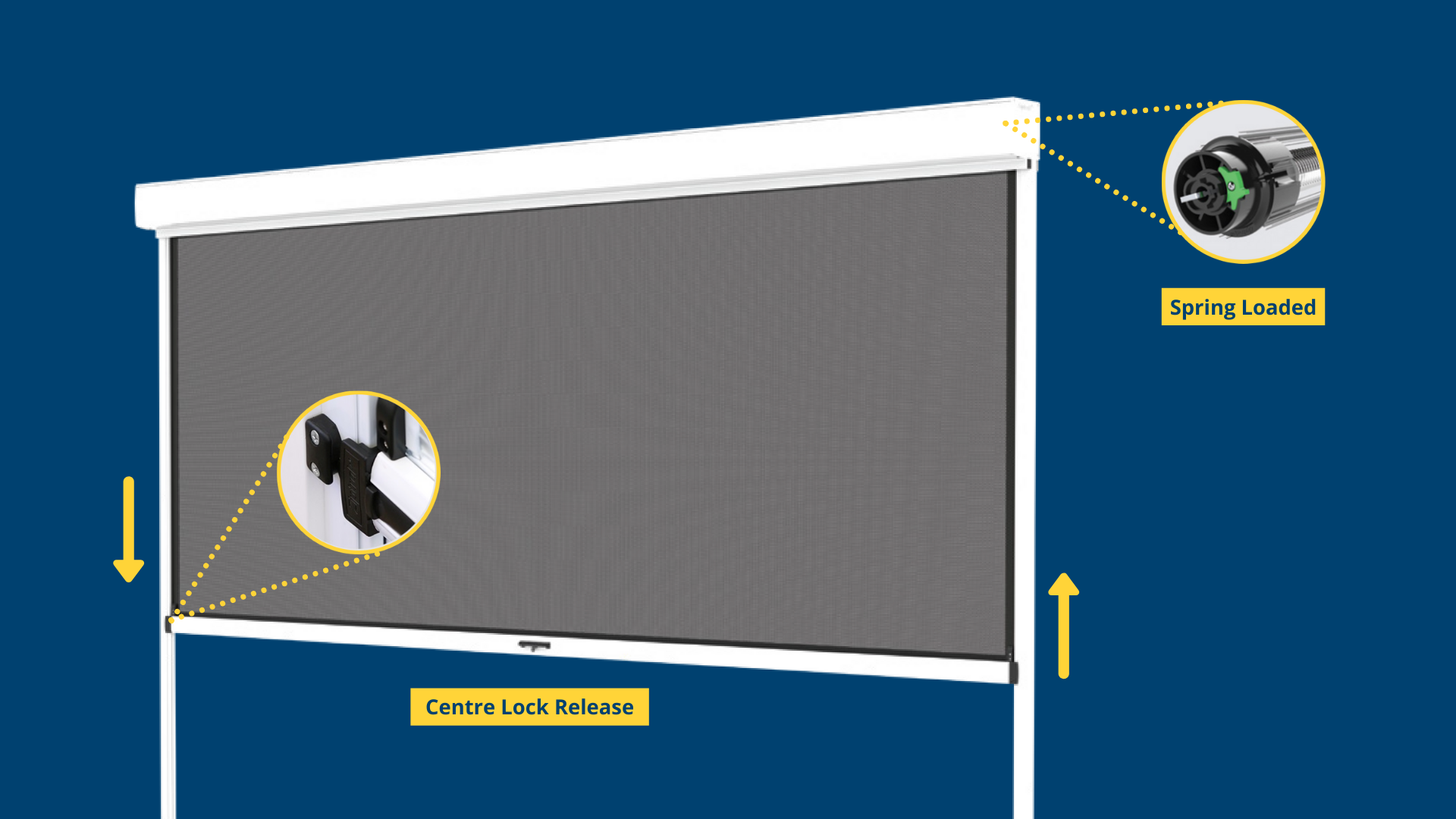 Outdoor blinds are usually offered in both manual and motorised options.
If convenience is key, you can't go wrong with motorised blinds. But if you're
watching your budget a little more, it's hard to beat the value of manual
blinds.
Most manual outdoor blinds are controlled via chains, ropes or pullies.
Obviously, these aren't great to have around if you have babies or pets. If you
have large blinds, they will also be cumbersome to push up or pull down.
A spring-loaded system helps to absorb the weight of your blinds, so you
can glide them down or up without breaking a sweat.
4. No rattling in strong winds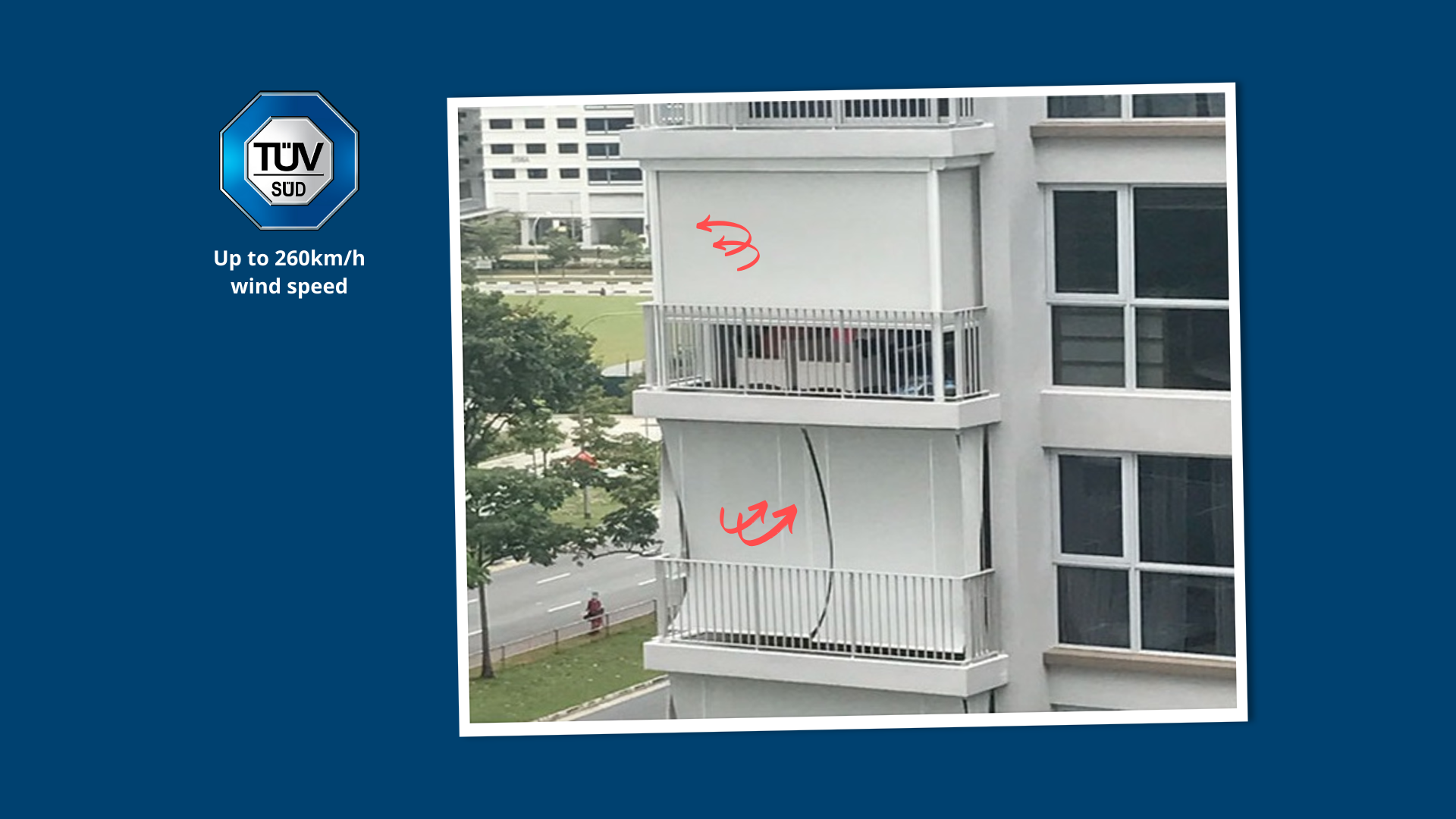 Live by the sea or on the top floors? Then the wind might just be your
biggest enemy. To ensure your outdoor blinds won't get knocked out by the wind,
ask for certification. For example, Ziptrak® Outdoor Blinds have been tested by
prestigious German inspection company TUV SUD to withstand up to 260km/h of
wind speed.
The brand's outdoor blinds sport a proprietary Centre Lock Release
mechanism that helps the blinds grip onto the spines at both ends. As its name
implies, both the left and right locks can be simultaneously controlled from
the middle. Convenient.
---
At The Curtain Boutique, we believe in offering outdoor blinds of the
highest quality. That's why we import only genuine Ziptrak® Outdoor Blinds from
Australia.
Equipped with exclusive innovative features such as a gapless track-guided movement system, an intuitive spring-loaded mechanism for effortless operation and a Centre Lock Release control for convenience, it's no wonder Ziptrak® Outdoor Blinds have already been installed in over 4,000 homes in Singapore.
Convert your balcony, patio or other outdoor areas into a functional space today with Ziptrak® Outdoor Blinds.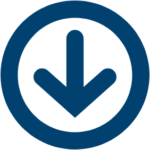 To get a free quote, speak to a Ziptrak® Specialist today or make an appointment for viewing and demo, simply fill up the form below:
Our Locations
Ubi Showroom
UB. One
81 Ubi Ave 4
#01-14
Singapore 408830

Opening Hours
10am – 7pm, daily

Tel: 6904 8813

Jurong Showroom
Tradehub 21
22 Boon Lay Way
#01-60
Singapore 609968

Opening Hours
10am – 7pm, daily

Tel: 6514 8813