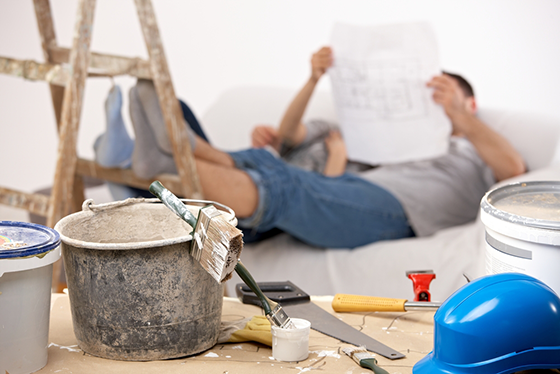 "We wanted to build a place where our baby girl could thrive and develop, but we can't really afford to spend that amount of money now on the new place."- Mr. Matthew Allan after renovation firm Sense Ideas Design became uncontactable after accepting their SGD63k advanced payment
For any average person living in Singapore, moving into a new house is probably going to be one of the most exciting time of your life considering how it is likely one of your biggest investment. For foot doctor Matthew Allan & his family, that was certainly the case after they bought their new 3 bedroom home at Telok Kurau earlier this year.
Like how any other average homeowner would, 32 year old Allan hired a renovation firm, Sense Ideas Design to build his ideal home. Talks were going well and both consumer & renovation firm seemed to understand the needs of each other.
Renovation works soon started and Allan had to pay a SG$63,000 advance to the firm. But things quickly turn south for the Australian PR and his family when he started to realise that aside from some hacking and cabling, no other work was done.
When he questioned the firm about their progress in March, they simply explained that works has been delayed.
"The company had installed a loft in one of the rooms as well as retractable awnings on the patio. But the carpentry and electrical work were half-completed and their apartment was in a mess, filled with trash and other equipment."
It was not until May that Sense Ideas Design told Allan how their firm is in financial difficulties and would not be able to complete the work.
As one would have expected, the renovation firm eventually became uncontactable after Allan & his family tried to ask for their money back. The family has since made an official police report, filed a complain with CASE (Consumers Association of Singapore) and at one point even turned to using debt collectors in a bid to get back their money to no avail.
*This news first appeared on Straits Times on 10th July 2016
CaseTrust Accredited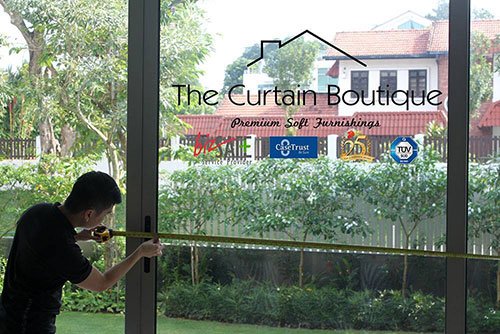 A quick check and one would have realised that Sense Ideas Design is not accredited by CaseTrust Scheme.
What is CaseTrust Scheme?
CaseTrust is the accreditation arm of CASE (Consumers Association of Singapore) which in essence, helps to weed out shoddy business practices. Companies that get accredited by CaseTrust goes through rigorous & comprehensive auditing by CASE which covers everything from payment to dispute resolution etc.
CaseTrust provides consumer with a peace of mind and have gained popularity over the years after unscrupulous business owners begun using unethical selling methods & tactics. The above Sense Ideas Design example was just one of the many such examples that goes beyond the renovation industry. From the infamous Jover Chew of Sim Lim's Mobile Air which forced a Vietnamese national to go on his knees after charging him hidden warranty fees, to everyday day to day selling scams, choosing vendors which are CaseTrust Accredited has never been more important.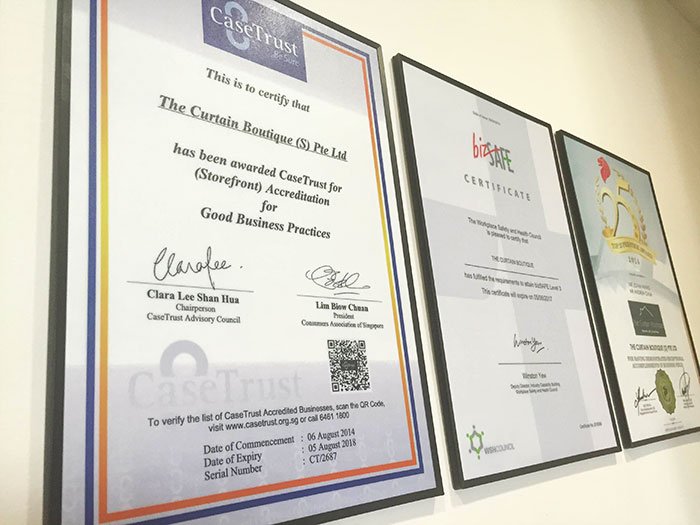 The Curtain Boutique is a leading Singapore Curtains & Blinds supplier which is not only CaseTrust Accredited, but is also BizSafe Level 3 Certified and ISO 9001 Certified. Our ISO 9001 Certification represents our dedication to quality management, products and business practices, while our BizSafe Level 3 certification reassures our customers that we are a good, safe & trustworthy choice for their soft furnishing needs. View our full Awards & Accolades.
In short, when you choose The Curtain Boutique, you would never have to worry about your home's soft furnishing and you can know for a fact that your home would be in safe & professional hands.
Help prevent your loved ones from being scammed by sharing this article with your friends and family members to warn them about the potential monetary dangers of purchasing from non accredited firms.