The festive season is upon us, everyone's favourite time of the year. The Curtain Boutique would like to wish everyone a joyous holiday season and may you be surrounded by love and laughter throughout this season and through to the new year.
Everyone is exchanging gifts and presents during this period, but the best present of them all has to be that of the company of the people you love. In view of that, The Curtain Boutique would be closed on Christmas day itself but would reopen on boxing day where you guys can continue shopping for your curtains, blinds, roller blinds, wallpaper etc
Please find our opening hours during the christmas period as follow: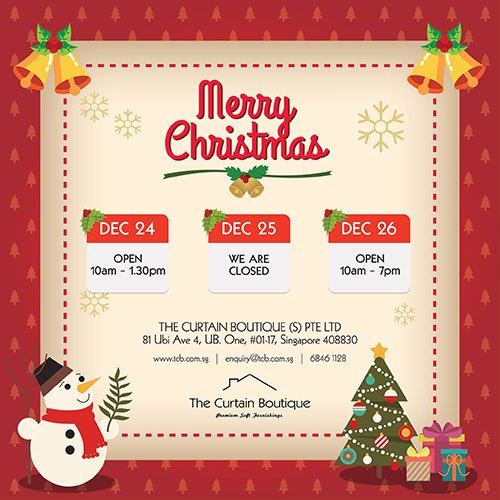 Till then, have a Merry Christmas and we look forward to seeing you guys on the 26th!