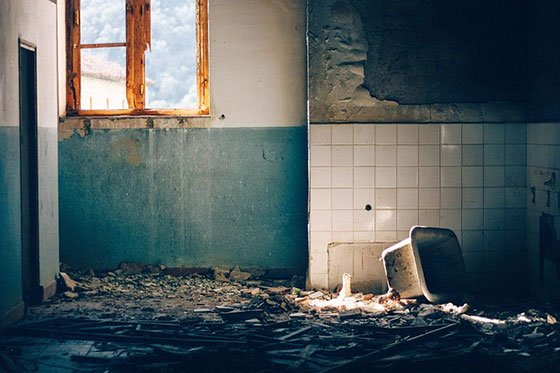 Earlier this year we shared the story of an unfortunate Australian PR who was cheated SG$63,000 by a local interior designer firm, who one day just decided to stop coming after being paid. It was only much later that they were informed that the Interior Design firm was in financial difficulty and wouldn't be able to complete the job.  This story however, would resonate all too well with Mr Abdul Halil, a Singaporean Environmental health and safety officer.
Mr Abdul Halil and his wife Ms Stevanie, recently decided to hire an interior designer to do up their executive apartment in Woodlands. Amongst other things, they had plans to do up a walk in wardrobe and a dedicated area for a mini salon that Ms Stevanie was looking to use for her home wedding business.
After shortlisting approximately 10 interior designer firms, the couple decided to go for an "interior designer" that they met through local purchasing platform, Carousell. Mr Abdul Halil explained that he went with this particular "designer" because he felt that they click-ed and he could understand what they want.
But things turned for the worst after about two months into the renovation and having paid $10k in weekly instalments that amounted to SG$54k to the "designer". Contractors just one day stopped coming to their flat.
Mr Halil has since called the "ID" over 100 times in 1 week but to no avail. He has also filed a police report, visited his MP and made a claim with the Small Claims Tribunals all in a bid of getting his money back.
Despite all his efforts, Mr Halil has however resigned to the fact that it is highly unlikely that he would get his money back. If anything, he is feeling more frustrated and pissed than anything. He said, "This guy can cheat other people again. I'm a victim, but I can't get anyone to help me"
The most upsetting thing however, is that Mr Halil is not alone in this Interior Designer Fraud. Just from Jan to October this year alone, there has been 187 Interior Designer and Contractor related filed and assisted cases with the Consumers Association of Singapore (CASE).
This is in part due to the lack of regulation in the industry and literally anyone off the street, even an untrained one, can one day claim that they are an interior designer. "Some who claim to be designers may not even have a deep understanding of proportions, colour coordination or how to tailor homes to suit clients' lifestyles, instead, just following the clients' request to create something fashionable." said Mr Stanley who owns a local interior design firm.
While there has been talks of an accreditation scheme and proper regulation of Interior Designers, some doubt it would ever be possible consider how theres over 3000 interior designer firms in Singapore and they might disagree on the requirements to be accredited are. I.e Are Academic Qualifications a factor to be considered?
Most believe that while it is necessary, the industry is too diverse to ever be able to come up with some sort of proper accreditation. Even if the accreditation scheme does goes through, it's very likely that it would only be ready in a few years time.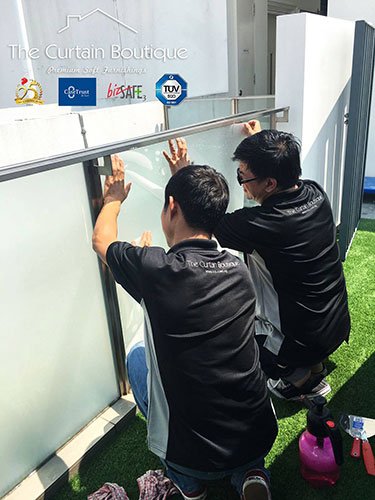 In the meantime however, consumers should look for portfolio, reviews/testimonials and consistency. Before the accreditation scheme is ready, consumers can also turn to other forms of badges and awards such as CaseTrust, BizSafe, ISO 9001 etc to source out credible companies.
The Curtain Boutique is an Award Winning Singapore Curtains & Blinds supplier with over 10 years of combined experience under our belt. Our dedication to quality has seen us being Accredited by CaseTrust and Officially Certified by BizSafe3 and ISO 9001. We have also over our time served brands such as Mindef, Rolls Royce, Swissotel etc. No matter you are looking for Roller Blinds, Outdoor Roller Shades, Wallpaper, Window Film etc, we are your trusted soft furnishing provider. Get in touch with us or visit our Showroom at 81 Ubi Ave 4, UB One, #01-17, Singapore 408830 from Monday to Sunday, 10am to 7pm to learn more.
Other stories you might be interested in: