Most homes in Singapore now come with one or more balcony areas. In the midst of furnishing and decorating you home, you may have neglected this part of the home and its potential! Be it for aesthetic or practical use, here are 5 ideas to make use of your home balcony.
1.     Greenery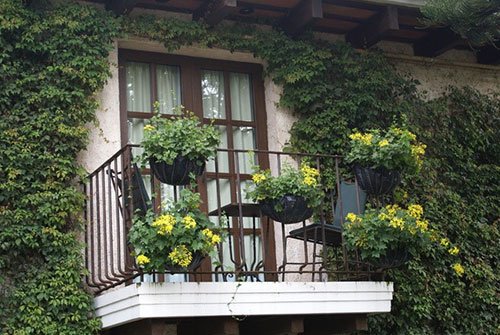 Tenderly cared-for plants make a house feel like a home. Greenery infuses colour, life and a breath of fresh air to any space. Consider creating a mini garden in your balcony. If you don't have green thumbs, there are many low-maintenance options to choose from. Plants such as succulents and money plants are easy to take care of and will thrive with little attention.
For smaller balconies, go for potted plants on a planter rack, or hang them at the edges of the balcony railing.
2.     Turn it into a Dining Area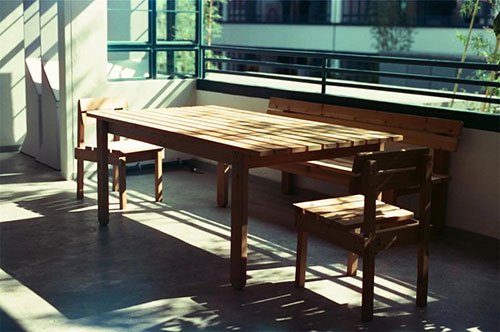 If your balcony area is large, take advantage of the space and turn it into a dining area. If space permits, why not replace your dining room setup with the balcony area? Instead of dining the traditional way in the dining room, you can enjoy your meals in a relaxing, cozy and intimate balcony environment with fresh air and a great view! This also makes your living room more spacious for a bigger sofa, extra storage space or decor.
3.     Window Shades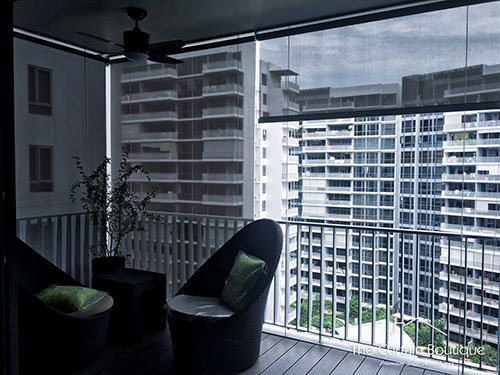 Not all balconies have great views, sometimes, the view might be your neighbour's home just a few metres away! Keep your area private with stylish outdoor roller shades. These will keep your balcony cool and furniture shaded and protected from sunlight and heat while making sure you can frolic in privacy.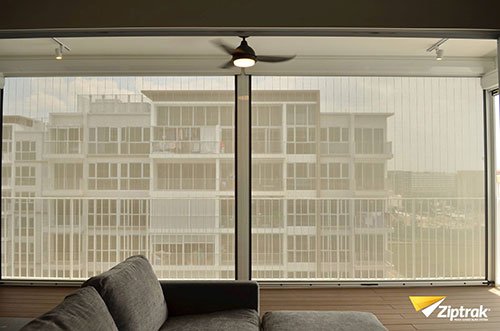 If you need extra protection against sunlight, strong wind and rain, zip blinds are your best bet! These motorized blinds are built in directly into your walls, leaving no gaps for an aesthetically pleasing look, while its extremely durable quality blocks out UV rays, rain and wind. No zip blind has been more popular than the authentic Ziptrak® blinds from Australia. The Curtain Boutique, Leading Singapore curtain & blinds specialist, is proud to be the official vendor of Ziptrak®.
4.     Mini Gym on Your Balcony
In Singapore, where space comes at a premium, having a personal home gym might not seem plausible, so why not make one in your balcony area? If the space is big enough, bring in a treadmill or an exercise bike, or install a pull-up bar that might look like an eyesore in other parts of the home.
5.     Use your Balcony to Stargaze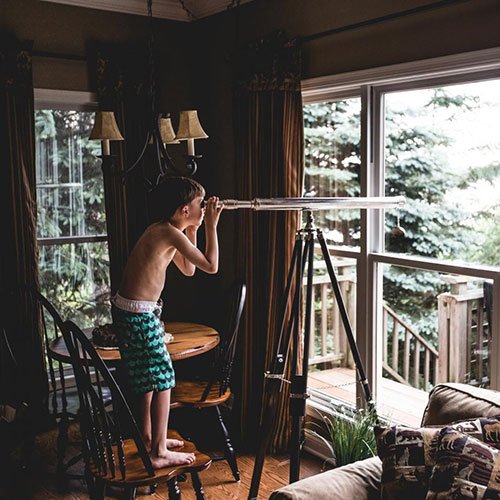 Don't let a great view of the sky go to waste, invest in a quality telescope for your stargazing experience. If there are children at your home, this is a great way for them to have fun while inspiring curiosity to encourage learning.
Be it small or large, don't forget that your balcony is, too, part of your home! With our tips and ideas, we hope you'll take full advantage of that space to enhance the quality of your home life.