If you're looking to update your interior and give your home a makeover, there are little changes that can add the 'wow' factor without burning a huge hole in your pocket or taking up too much time. Here are some easy & cost-effective ways to take your home from bleak to chic.
1) Jazz up your walls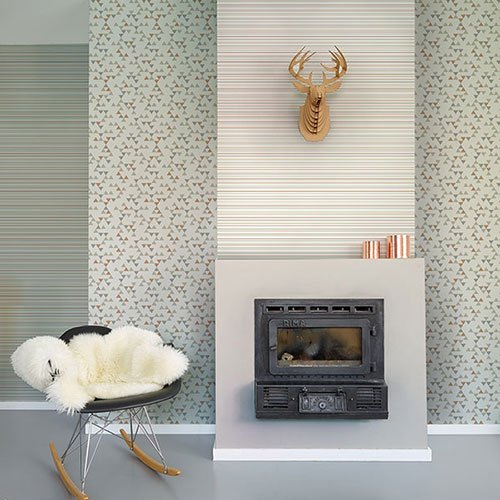 (Deco4walls Unplugged wallpaper collection, available at The Curtain Boutique)
One of the quickest ways to transform the look of a room is by simply making over the walls. Adding a few fresh coats of paint can do wonders for the look and feel of a room. For a more unique wall treatment, go for patterned wallpaper to infuse your home with personality.
2.              Replace old Fixtures
Chances are, the old doorknobs, furniture handles, light switches and faucets speckled across your home may be outdated and worn out. Replacing them all with new and matching fixtures will give your home a coordinated, fresh new look. It's an easy fix that makes a drastic change!
3.              Lighting
Good lighting is the key to a comfortable, lively atmosphere in your home. Consider lighting up dark areas of the home like the entry way or room corners to modernize and brighten a home. Adding a statement lighting piece like a chandelier or pendant is a way to elevate the space and add flair with minimal effort.
4.              Furnish your windows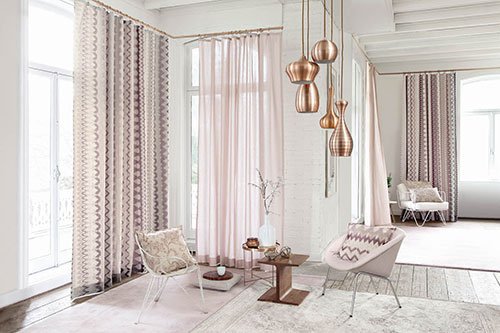 Curtains and blinds are so much more than pieces of passive material that provide shade and privacy. Window furnishings play an important part in the aesthetics of a room and can make a huge difference to the charm, ambiance and comfort of your home. Replace worn blinds or dated curtains with fresh window coverings that instantly smartens up the space.
5.              Spruce Up the Bathroom
You don't have tear apart and re-model your entire bathroom to give it a new look. A few easy projects can instantly take your bathroom from bleak to chic. Update the space with a new vanity or pedestal sink, toilet seat and cabinet knobs. These are the little fixes that won't cost a fortune but makes an impressive impact. Add small decor accents like plants and rugs for finishing touches and you have a bathroom that looks completely made over.
6.              Declutter & Re-arrange
This one's pretty self-explanatory, not to mention completely free! An organized home where everything has a place and is put away neatly daily gives a home a sense of calm and while letting the interior design and decor of the house truly shine.
Once the house is organized and neat, try rearranging the furniture for a completely new look to your home. Spend an afternoon experimenting with the layout to see what looks and works best for your lifestyle.
If you need help with points #1 & #4, we're here for you! Visit us at The Curtain Boutique for premium curtains, blinds, shades and more!