Is it just us or are houses in Singapore shrinking year by year? Thankfully, there are many ways to adapt to limited space constraints. Here's 5 simple ideas to make our small rooms look a lot more spacious.
#1: Go Natural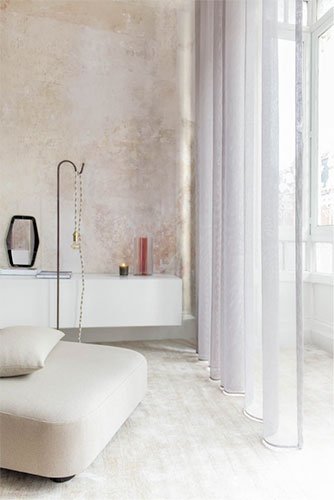 Fill your room with as much natural light as possible to create a sense of openness. Opt for day curtains that let light filter through its light fabric. For more privacy, layer night curtains in a similar colour to the walls. Alternatively, go for shades or blinds which takes up less space than curtains while providing natural light as well as privacy.
#2 Keep Colours Simple
A few unified colours will visually expand a small space while using many contrasting colours, large prints and loud patterns will result in a cramped, cluttered room.
Make any room appear larger by coordinating the walls, furniture and decor in varying shades of one colour to create a visual coherence that makes the space feel spacious. Choose a simple colour palette of pale shades such as white, cream and pastels to keep the room light and airy.
#3 Mind Proportions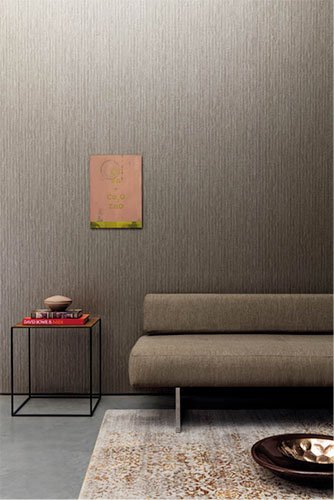 De-clutter away if you live in a small space. Inordinate amounts of furniture, ornaments and decor will overwhelm a small room. Leaving some empty space will give your small space an airy look.
There's an outdated idea that small furniture in a small room is what works best. On the contrary, one or two large, statement pieces of furniture will actually reduce the look of crowdedness and make a room feel bigger. Consider choosing furniture that is lower to the ground like loft beds and floor sofas. The large space left above them will create a feeling of openness in a room.
#4 Art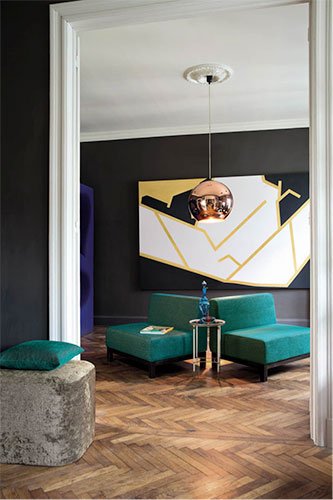 Having a small space is no excuse to be boring! Using one big piece of art will make a wall feel large when the eye sees more of the art than the wall. Choose an art frame that covers 70% of the wall to make a maximum impact.
Art or photography with a vista or a landscape acts creates an illusion of depth to a wall, tricking the eye visually beyond the boundaries of a room.
#5 Strategic Mirror Placement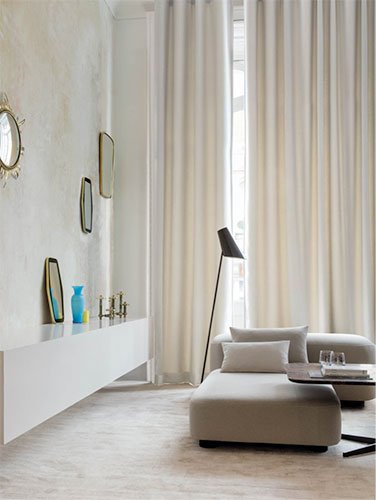 Mirrors are a quick fix to making a room look bigger. The reflection creates a perception of space. Place a large mirror across a window to reflect light to bathe the room in natural light making the room feel open.
#6 Create Vertical Lines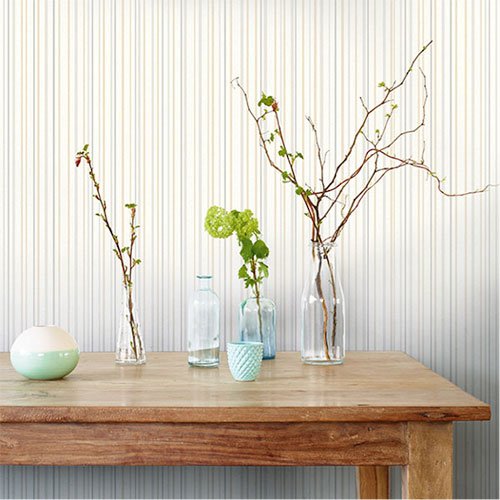 Unplugged Collection striped wallpaper, available at The Curtain Boutique
Long vertical lines draw the eye upwards, making a room feel bigger.
While not all homes are blessed with floor to ceiling windows, you can still create an illusion of this by mounting full length curtains on the ceiling or above the window frame. This will create a horizontal effect that elongates the space. Another trick is to use vertical-striped wallpaper, curtains or blinds to give the appearance of a taller ceiling.
These tips should help you visual expanding your home, visit us at The Curtain Boutique, the leading Singapore Curtains & Blinds supplier, to view our full range of premium quality curtains, blinds, wallpaper and more!