Having a cosy, comfortable home makes for enjoyable living. We have five tips that will help you create a warm, inviting home that will make you never want to leave!
1. Warm Colours
The effects of colour on the mood of a room is significant! For a cosier ambiance, steer away from bright, glaring colours and go for warmer shades like oranges, muted yellows, and neutral browns.
If your interior design is modern or contemporary, incorporate metals like copper, bronze, brass or rose gold into your décor. Warm metals can instantly enliven a cold room while keeping with the modern theme. An easy and affordable option is to display copper decorative objects or everyday items. You can also use a copper coloured spray paint to transform pieces you already have.
2. Warm Lighting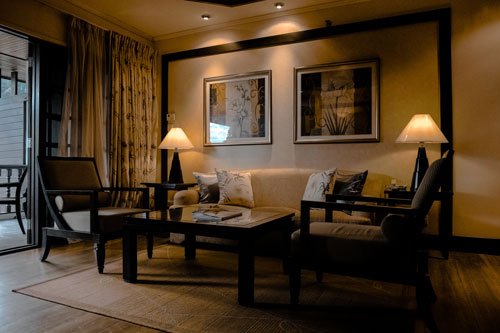 Lighting is a key aspect in setting ambiance. Switch out cool-toned bulbs for warm ones to instantly add a cosy vibe to the room. The trick to having a subtle, warm glow in your home is separate lights. Avoid having a single source of bright light which will create a harsh look. Instead, go for multiple lamps throughout the room with dimmers that allow you to control how many lights are on and to adjust the intensity of light for a soft, inviting atmosphere.
3. Natural Elements
The inside-out interior concept has been a popular trend recently for a good reason! Nature brings life into a space, so be sure to bring in elements from outside.
The easiest way to make a living indoors feel like outdoors is to add plant life to your home. Large leafy plants like the rubber tree or the snake plant make a welcoming statement and freshen the air. Some low maintenance options are air plants, cacti or succulents.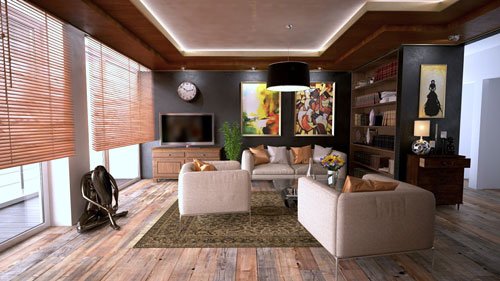 Another natural element is real wood which creates a luxurious and inviting atmosphere. Wood floors and doors are a common way to introduce texture to a home. An easier option would be to go for wooden venetian blinds that are sophisticated and add a relaxed feel to a room. Adjust the slats to filter out daylight for soft lighting and a cosy environment.
4. Curtains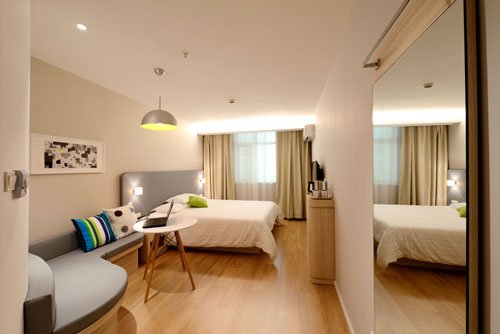 Curtains lined across the walls will radically transform the atmosphere of a room, making it feel grand and warm at the same time. Generally, lighter coloured curtains create a spacious aspect while dark curtains make a room a more intimate and restful space. We recommend opting for two layers of full-length curtains for versatility. Night curtains will reduce heat and glare while day curtains will diffuse and enhance the sunlight to create a welcoming space.
5. Layers of Fabric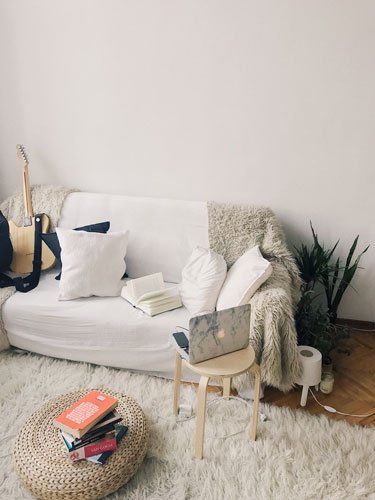 Nothing says cosy & comfortable like comfy layers of fabric in the home. While carpet flooring may not be suitable for Singapore's humid climate, a few strategically-placed small rugs can create a similar effect of cosiness with a soft touch to the feet. Layer soft blankets and throws over sofas and chairs, or frame textiles as wall art. Fuzzy fabrics like faux fur are especially cosy!
You can find a wide range of premium curtains, blinds, outdoor blinds, Ziptrak® blinds and more at The Curtain Boutique!
Free consultation: