When it comes to picking color for your drapes, most people go for netural or dark colors tones. Some would even opt to go for black just incase it doesn't match the rest of their home. But step aside Black, dark and boring colors, there's a new IN color in town and that's Turquoise.
Benefits of Turquoise Curtains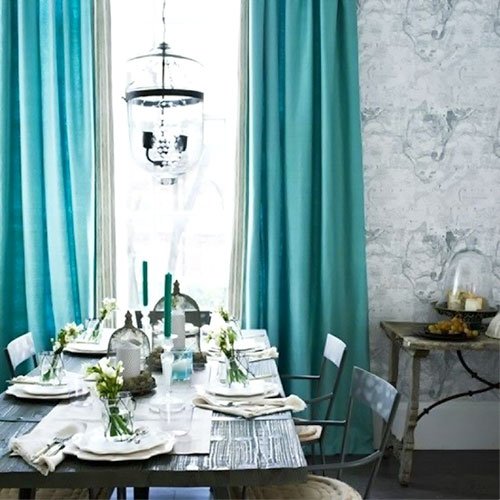 Turquoise has been getting increasingly popular over the past few years and for good reason. It is one of the the most undervalued colors in the color spectum and if used properly, offers many décor benefits.
For one, the color Turquoise by itself is a beautiful color. It resembles the color of the sea and tropical holidays which adds both a feeling of freshness and a sense of calmity in your home. Imagine coming back to a home that represents a relaxing holiday after a long hard day at work.
The mixture of blue and green in the colour Turquoise gives it the benefit of both dark and light hues. It offers versatility and is able to blend well with almost any shade. Even though the most standard use of Turquoise is to match it with the color white which would result in a luxurious and elegant pairing that is suitable for any room, you can also mix Turquoise with warmer accents such as red or yellow to make the room more welcoming and bring about a bright and cheerful combination that kids would simply adore.
Dark Turquoise pairs well with netural shades such as gray or beige and light turquoise curtains will brighten the room for a balanced look.
In Summary, the color Turquoise is all about balance. It's suitable for both genders and can be used to pair with both dark or light shades depending on what you are looking for.
Turquoise Curtains in the Living Room Examples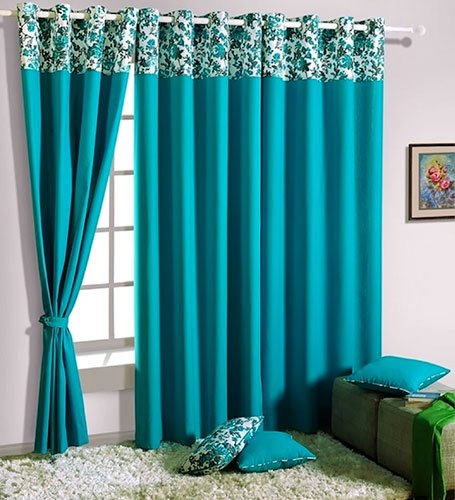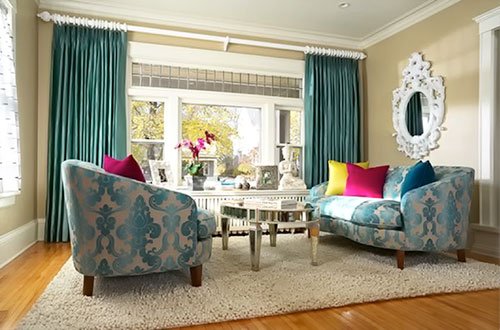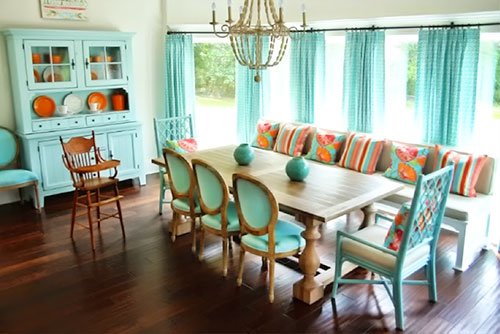 Turquoise Curtains in the Bedroom Examples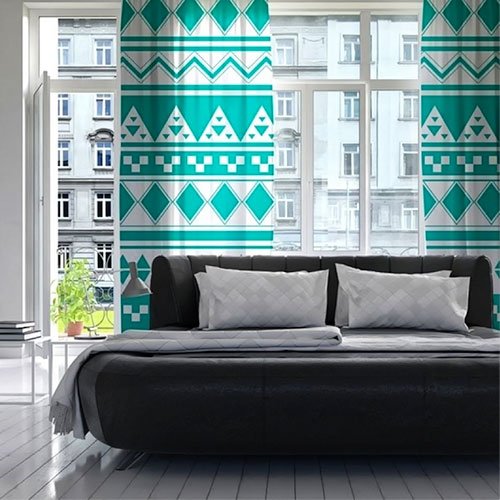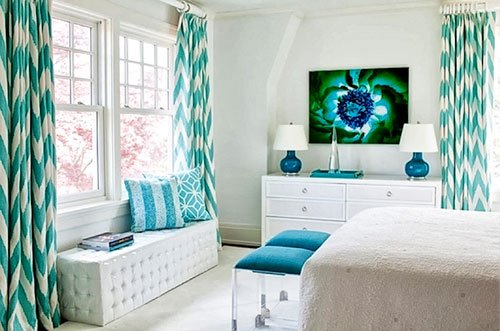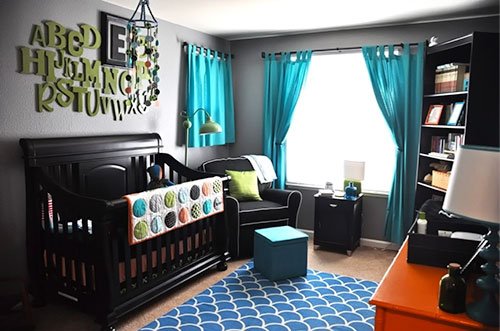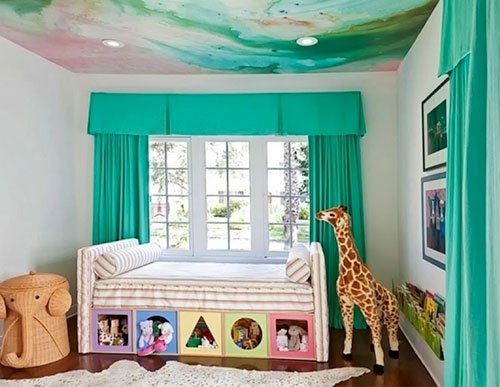 Where to Buy Turquoise Curtains
The Curtain Boutique is a leading blinds and Curtains Supplier in Singapore, no matter if you are looking to get Turquoise Curtains or Blinds, we have the answer. Even if you have decided that turquoise isnt the color for you, we have so many other variety that you are guranteed to find something you love. Get in touch with us by visiting our showroom at 81 Ubi Ave 4, UB One, #01-17 or drop us an email at enquiry@tcb.com.sg to find out more.
Alternatively, click on our Live Chat to speak to any one of our experience Curtain Members