Window dressings are not just for practical purposes of providing privacy and blocking out light, the perfect window treatment will set the mood of the room and create a sense of interweaved style.
Deciding on the right window dressing can be an overwhelming task, given the large range of types, materials, colours and prints to choose from.
To start, these are 3 questions to ask yourself:
1.     Where will the window treatments be located?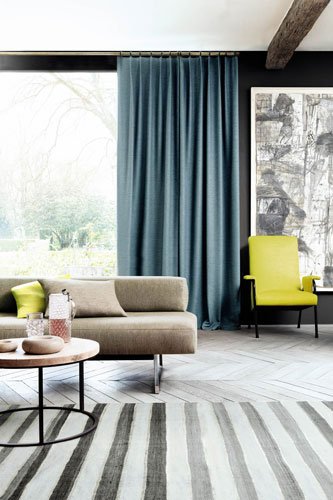 Before diving into prints and colours, step back and start with function. Survey the full range of options: curtains, draperies, roller blinds, venetian blinds, roman blinds, combi blinds … the list goes on! Consider where your window treatments will be installed and what will be suitable for the function of the room.
Curtains and draperies work great for living rooms, bedroom and nurseries as the fabric softens the look of the room and creates a cosy and relaxed vibe. Double layered curtains in your TV room can enhance the acoustics and help reduce noise from outside.
If you're dressing a window in a small room, full-length curtains placed close to the ceiling has a visually expanding effect and makes the space look bigger. Rooms facing direct afternoon sunlight can be cooled down with double layers of curtains or honeycomb blinds that trap air.
Venetian blinds and roller blinds are a simple, sleek option that can smarten up the look of a study room, while sturdy and durable outdoor roller blinds and Ziptrak® blinds are suitable for use in balconies or patios. Venetian blinds made of waterproof materials like PVC work well for bathroom windows.
2.     What are my preferences and lifestyle needs?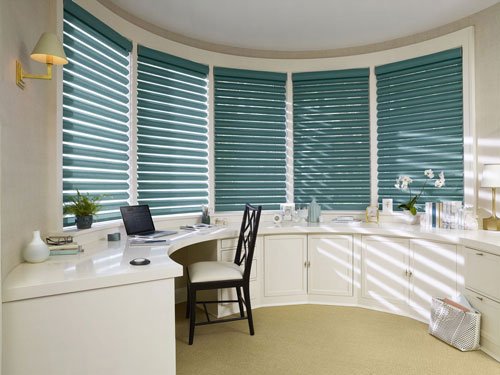 Consider any lifestyle needs that your window treatments might need to accommodate.
For those who prefer natural daylight, use day curtains that can help block out heat and glare while letting light filter through to brighten the interior. Venetian blinds and combi blinds will also do the trick as they allow you to adjust the amount of light needed. If you tend to sleep in late or take afternoon naps, window treatments with blackout fabrics are a nifty solution.
If you have young children in the home, cords may pose as a danger hazard. Consider motorized curtains or motorized blinds which are not only convenient to use but are also a safer option. Go for window treatments in vibrant colours and prints that will appeal to kids.
Workaholics with little time to do chores may go for low maintenance options like roller blinds that can be easily wiped clean, or stain-resistant fabrics from Acacia that will last longer without needing to be washed.
3.     What is my interior theme?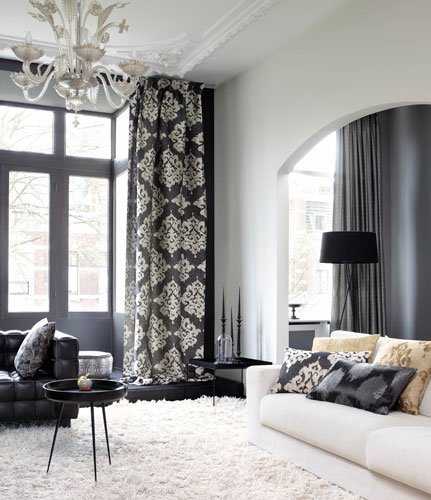 Be consistent with your interior theme, and that includes your window treatments. Choose fabrics with colours that match or complement the colour palette of your room. To blend with the walls, choose window treatments with a colour that's a few shades darker than the walls.
Lined draperies of heavy fabrics in silk or velvet and elegant roman shades will accentuate a formal room with a luxurious theme while fun prints and lighter fabrics like linen emphasize a more casual interior theme.
If you need more help in figuring out exactly what type of blinds do you need from your home, you can also take our short quiz which can help you shortlist the type of blinds best suited for you and your needs.
The Curtain Boutique is a leading Singapore Curtains & Blinds supplier with over 10 years of combined experience. Visit us at our showroom at 81 Ubi Ave 4, UB One, #01-17, Singapore 408830, open from Monday~Sunday, 10am~7pm where you would be able to try out the various types of curtains and blinds firsthand and have our specialist guide you based on your needs.